Quality Software for Dental Offices
Comprehensive, highly customizable dental practice management software at an affordable price for practices of any size.
Order Open Dental
Packed with Features
Interoperable with Other Software
Boost Efficiency with eServices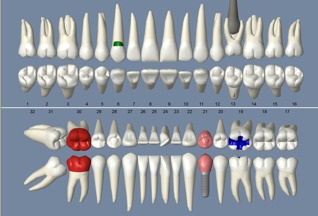 Rapid Release Cycle

New Versions:

Version 23.1 - Per-visit copay by insurance plan. Appointment resize permission. Updated online patient payment experience.
Webinars

Customer Announcements
09/22/2023 - We have received multiple reports that agents and representatives of NexHealth, a third-party company, have been contacting Open Dental customers using aggressive and deceptive sales techniques. NexHealth is not partnered with Open Dental. See our full NexHealth warning here: https://www.opendental.com/manual/nexhealth.html
09/18/2023 - eClipboard is no longer supported on Windows tablet devices. Please see Tablet Devices for compatible options.
09/06/2023 - The latest Open Dental User Newsletter has been released. See company announcements, new feature highlights, tips and tricks, and more.
08/31/2023 - Integrated Texting customers who have not successfully completed Carrier Registration will no longer be able to send text messages. This is being done to prevent charges for undeliverable messages. To continue sending text messages complete Registration with Carriers.