Quality Software for Dental Offices
Comprehensive, highly customizable dental practice management software at an affordable price for practices of any size.
Order Open Dental
Packed with Features
Interoperable with Other Software
Boost Efficiency with eServices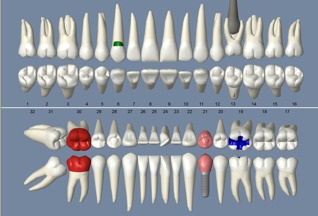 Rapid Release Cycle

New Versions:

Version 22.4 - New preferences. New security permissions. Ability to hide ortho hardware. Signature and date fields added to Progress Notes printout.
(beta) - Version 23.1 - Per-visit copay by insurance plan. Appointment resize permission. Updated online patient payment experience.

Webinars

Customer Announcements
05/17/2023 - The latest Open Dental User Newsletter has been released. See company announcements, new feature highlights, tips and tricks, and more.
05/12/2023 - On 06/01/2023 the fee for outgoing SMS (text) messages is increasing from $0.04 to $0.05 for U.S. Integrated Texting Customers. Customers who have registered their texting Brand will receive a new $0.01 per message discount, so the majority of customers will not see their price change at all. The registration process is free and usually only takes a few minutes to complete.
Open Dental is faced with steep price increases from mobile carriers intent on putting barriers in place for texting outside of officially registered texting Brands.