Quality Software for Dental Offices
Comprehensive, highly customizable dental practice management software at an affordable price for practices of any size.
Order Open Dental
Packed with Features
Interoperable with Other Software
Boost Efficiency with eServices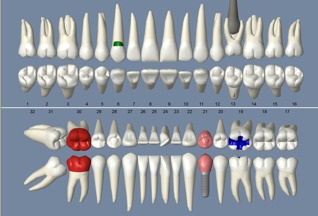 Rapid Release Cycle

New Versions:

Version 22.2 - Ortho chart graphics. Option to note patient pronouns. New security permissions. Updates to sheets.
(beta) - Version 22.3 - Family balance in Appointment View. Automatically retrieve web forms.

Webinars

Customer Announcements
12/02/2022 10:58AM Pacific Time - Issue resolved as of 11:35 AM Pacific Time: Text messages marked pending during the outage will be sent automatically.
We are currently experiencing issues with eServices (texting, email, etc.) and are actively working to restore access. Please try again in an hour.
12/01/2022 - The 2023 CDT Codes are available in versions 22.2.43 & 22.3.14 and greater. See Procedure Code Tools for details.
09/29/2022 - The latest Open Dental User Newsletter has been released. See company announcements, new feature highlights, tips and tricks, and more.