Batch billing can be run daily, monthly, or per your practice preference. By default, patients only receive a bill if they have not been billed in the last 30 days. To generate a single statement, invoice, or receipt, see Statements instead.
See Open Dental's blog post: FAQs Answered: Monthly Patient Billing.
Setup: Set defaults and billing list filter options.
General Steps:
Other Resources:
To begin the batch billing process, open the Billing Options window. In the Manage Module, click Billing.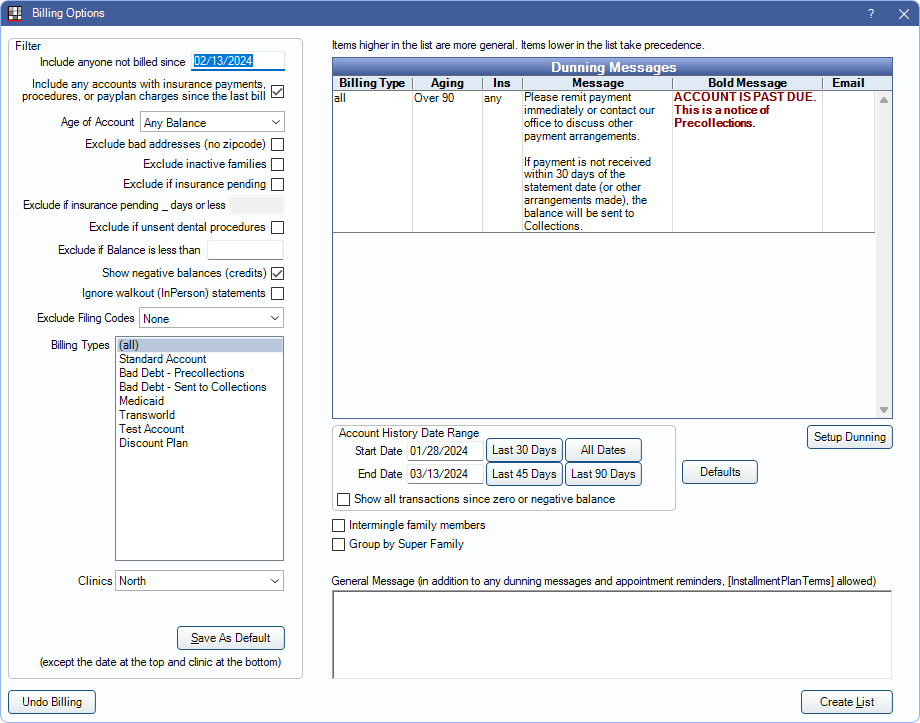 Note: If the Billing List opens instead, a list has already been created and there are unsent bills. Before you can generate a new list, you must send the unsent bills or delete them. To delete, click Close, then click Yes to the delete message. You will receive a notification when the deletion is successful. Click OK and the window will close. Click Billing to start again.