In the Main Menu, click Setup, Advanced Setup, Scheduled Processes.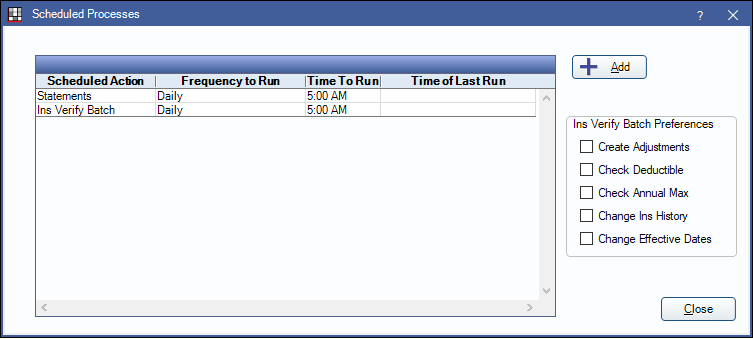 Scheduled Processes allow certain updates to be performed regularly, at a designated time. Typically these should be scheduled for after hours to avoid disruption of normal program function as these tasks can be server intensive.
The main grid displays any currently existing scheduled processes. Double-click to edit.
Add: Click to create a new scheduled action.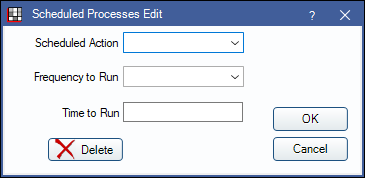 Scheduled Action: Select Process to run from the dropdown.
Frequency to Run: Select how frequently this process will run.
Time to Run: Enter a time of day when this process will run. Entries will be validated based on local language/cultural settings in Windows. For English-US users, acceptable time formats for entry include: 9:00 PM, 9:00 pm, 21:00.
Delete: Click to remove this scheduled process.