In the Main Menu, click Setup, Family/Insurance, Insurance Filing Codes.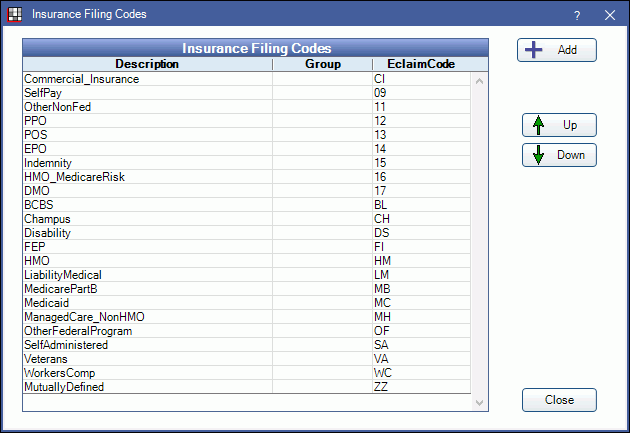 Insurance filing codes are added to Insurance Plans to identify a claim type and are for E-Claims only. The most commonly used filing codes appear in the list by default.
To add a custom filing code, click Add.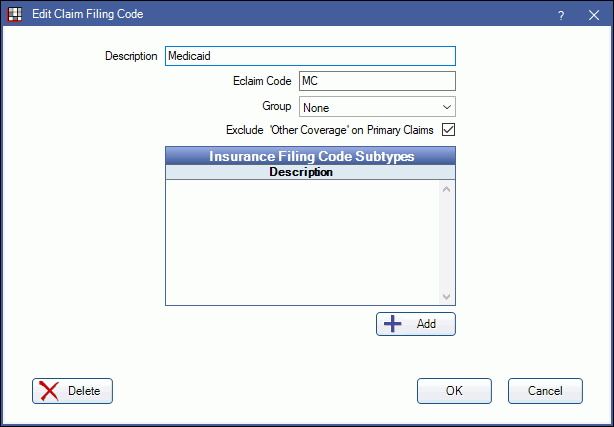 Enter field information:
Description: Name of the filing code.
Eclaim Code: Code that is sent on electronic claim.
Group: Groups are useful to query claim and carrier information. Select group from dropdown menu. Groups can be added or edited in Definitions: Insurance Filing Code Group
Insurance Filing Code Subtypes: Click Add to create a subtype for this Filing Code. Subtypes can be added to the Insurance Plan.
Click OK to save.