In the Chart Module toolbar, click Consent.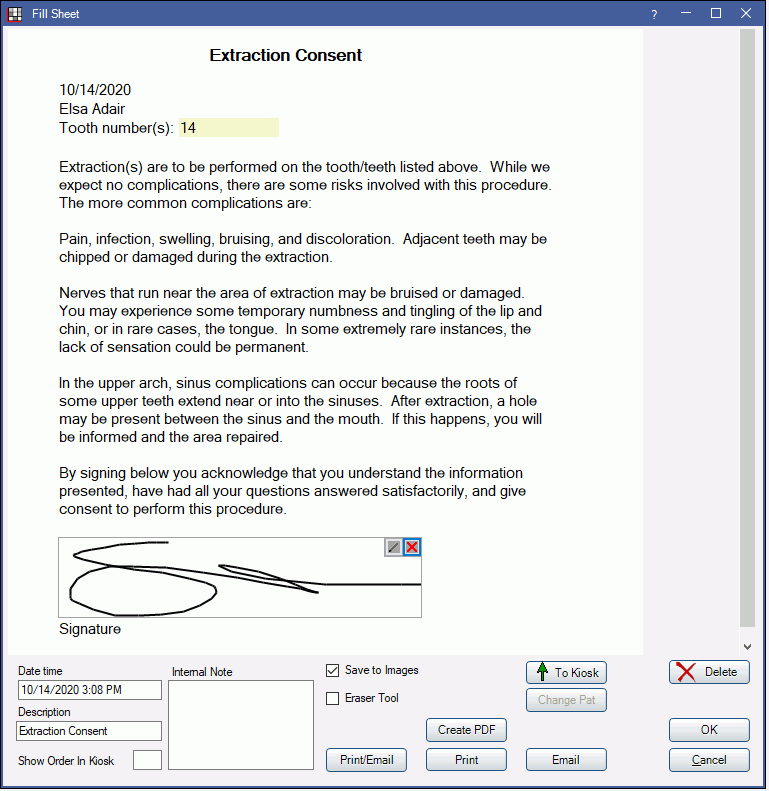 Alternatively, in the Treatment Plan Module click Consent.
If only one consent form exists, it will generate. If more than one consent form exists, click the dropdown, then select the correct form. Above is the internal extraction consent form.
Note: To include treatment planned procedures information on the consent form, highlight procedures from the Chart Module or Treatment Plan Module first. Sheet must include the treatmentplanProcs or treatmentplanProcsPriority static text fields.
Fill out the form. Pale yellow areas (e.g. Tooth numbers) indicate input areas. Electronic Signatures are supported.
Click Print/Email to print or send the consent form.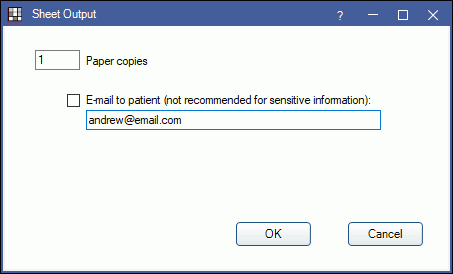 By default, paper copies will be 1 and the Email to patient box will not be checked. If an email is entered for the patient, it will show. Change the settings as needed then click OK.
Signing Consent Forms
There are multiple ways a patient can sign a consent form:
Print the consent for the patient to sign, then scan the consent form into the Imaging Module.
Have the patient sign electronically in the office via eClipboard. See eClipboard: Workflow.

With eClipboard, the Consent form can be signed when seated in the operatory or prior to the appointment when checking in.

Have the patient sign electronically in the office via the kiosk. See Workflow in Kiosk Manager.