In Sheets, double-click on a consent form.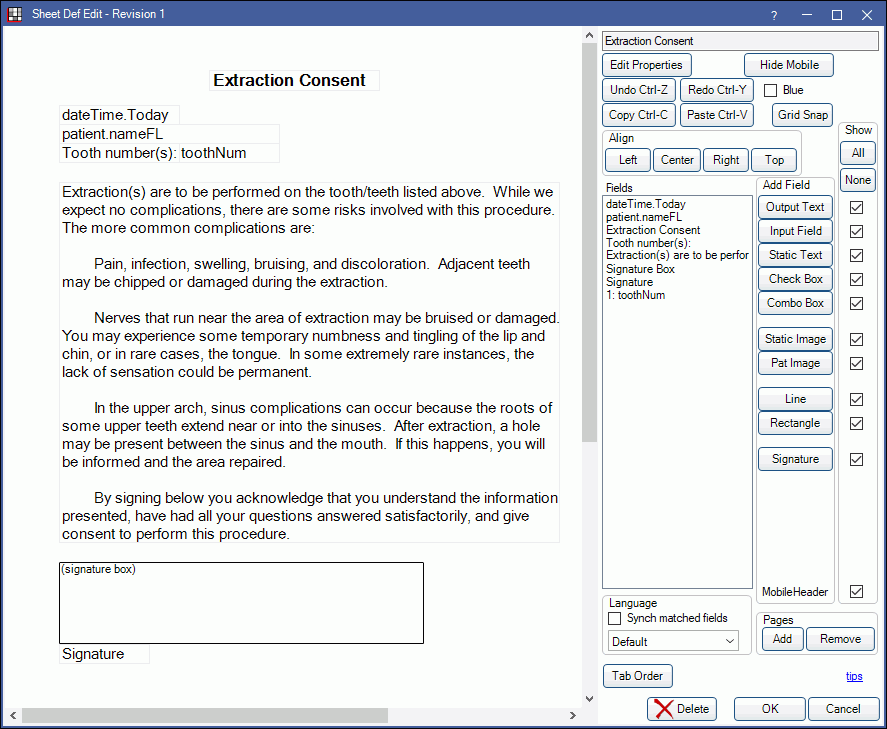 In the Main Menu, click Setup, Sheets.
Copy a sheet with a Consent type, or create a new one.

Highlight an internal Consent sheet and click Copy.
Highlight a custom Consent sheet, then click Duplicate to copy it.
Click New to create a new custom sheet and select Consent as the type.
Double-click an existing custom Consent sheet to edit.

Change the sheet as desired.


Note: The Input Field for ToothNum is unique to Consent forms. Prior to having a consent signed, add the tooth number manually from within Open Dental. Once entered, the field cannot be altered on the tablet or kiosk device.

Click OK to save.