For practices or clinics using Open Dental for non-dental purposes, you can change the Open Dental interface to remove dental information.
In the Main Menu, click Setup, Practice, then check the Practice is Medical box.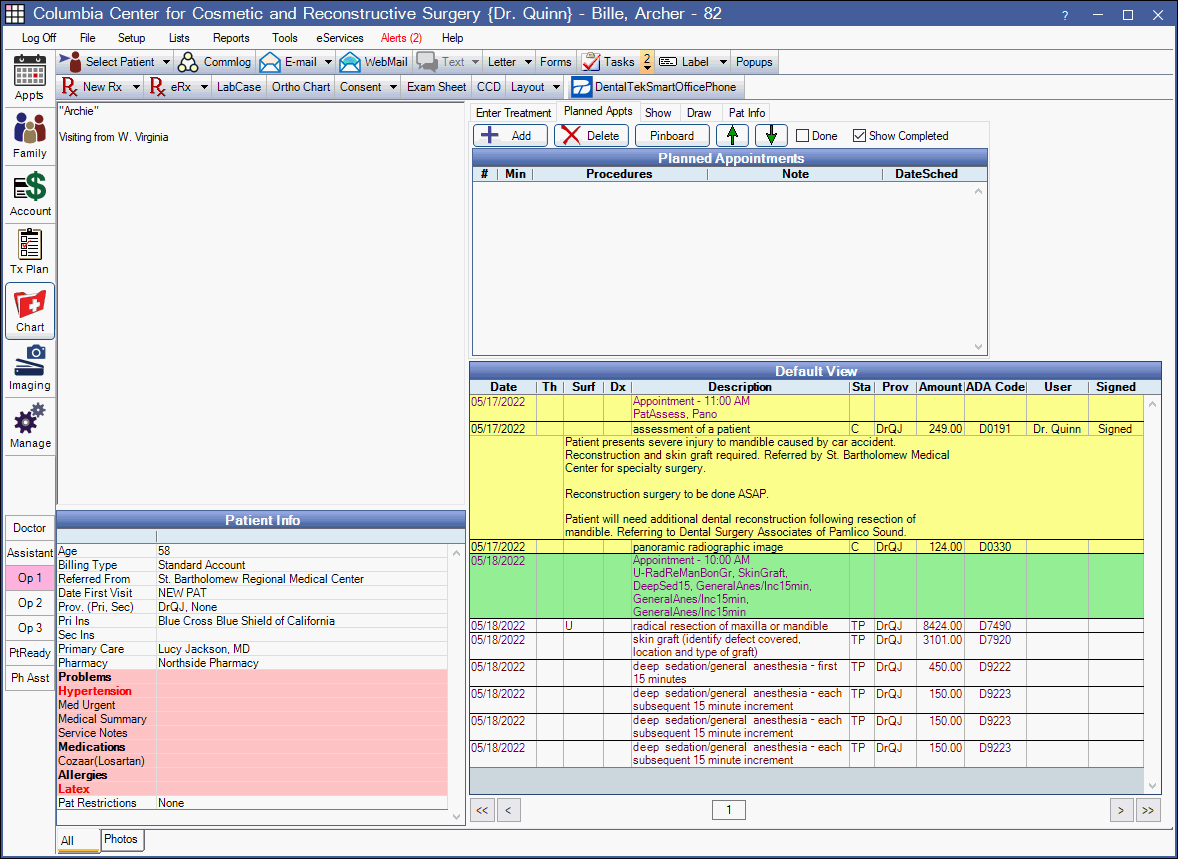 If using clinics: In the main menu, click Lists, Clinics, then check the Clinic is Medical box.
Enable the Non-Dental Interface
When Practice is Medical is enabled, the following changes occur:
Throughout the software, most references to teeth and surfaces are hidden.
The Chart and Treatment Plan icons will be non-dental.
In the Chart Module:

The graphical tooth chart is hidden and the note box is larger.
Tabs for Missing Teeth, Movements and Primary no longer show.
Buttons for Perio Chart, Tooth Chart and Ortho Chart are removed from the toolbar.

The Edit Benefit Window displays in Row View only (Edit Benefits - Row View).
In Reports, the Procedure Code column is widened to accommodate up to 15 characters.
Above is an example of the non-dental interface in the Chart module.
Other Useful Features
Other possible interface changes:
In the Chart module, Show Chart Views, create customized views for the Progress Notes by removing columns that pertain to dental.
Customize definition options by renaming, editing, or removing dental options and adding others (Appt Procs Quick Add, Proc Button Categories, Diagnosis, Image categories, Proc Code Categories, Provider Specialties). Definitions
In Display Fields, remove dental columns from the interface (e.g. ProcedureGroupNote, TreatmentPlanModule).
Other features useful for non-dental practices: