On an Android or iOS tablet, launch the eClipboard app.
Before using eClipboard, you must Signup for the service and enable your preferred eClipboard Settings. App Login Process is described at the bottom of this page.

Webinar: eClipboard.
Patient Check-in Process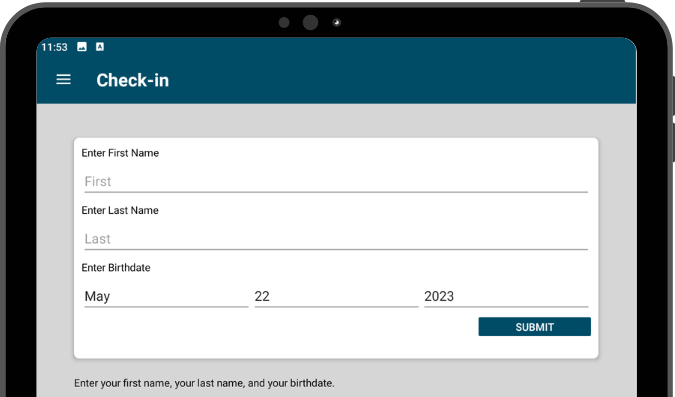 If Allow self check-in is enabled, patients will start by entering their first name, last name, and birthdate.
Preferred names will be taken into consideration if they are entered in the Edit Patient Information window.
Once entered, the patient will be asked to confirm the time of their appointment and provider.
e.g. Is your appointment at 12:00 PM with Doctor Jones?
Selecting Yes will take them to the Check-in Checklist. Selecting No will take them back to the Check-in screen.
Patient Forms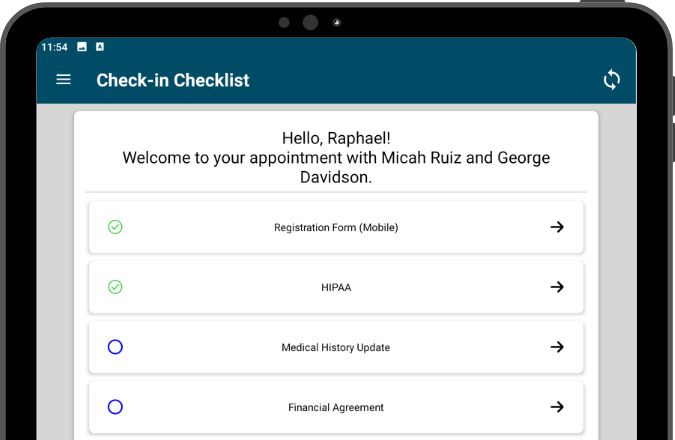 If Allow patient to fill out forms in mobile app is enabled, patients will be presented with a list of forms to fill out.
Staff will also be able to send or remove forms from the list from the Kiosk Manager. This can happen at any time in the eClipboard process as forms will upload to the device in real time.
To automatically add forms, enable Add specified forms upon patient arrival then select a frequency for each form.
If manually checking in a patient, enable Show kiosk manager when staff changes patient status to arrive. This will prompt the Kiosk Manager to show and send the forms to a device.
Each checklist item will turn into a green checkmark once complete.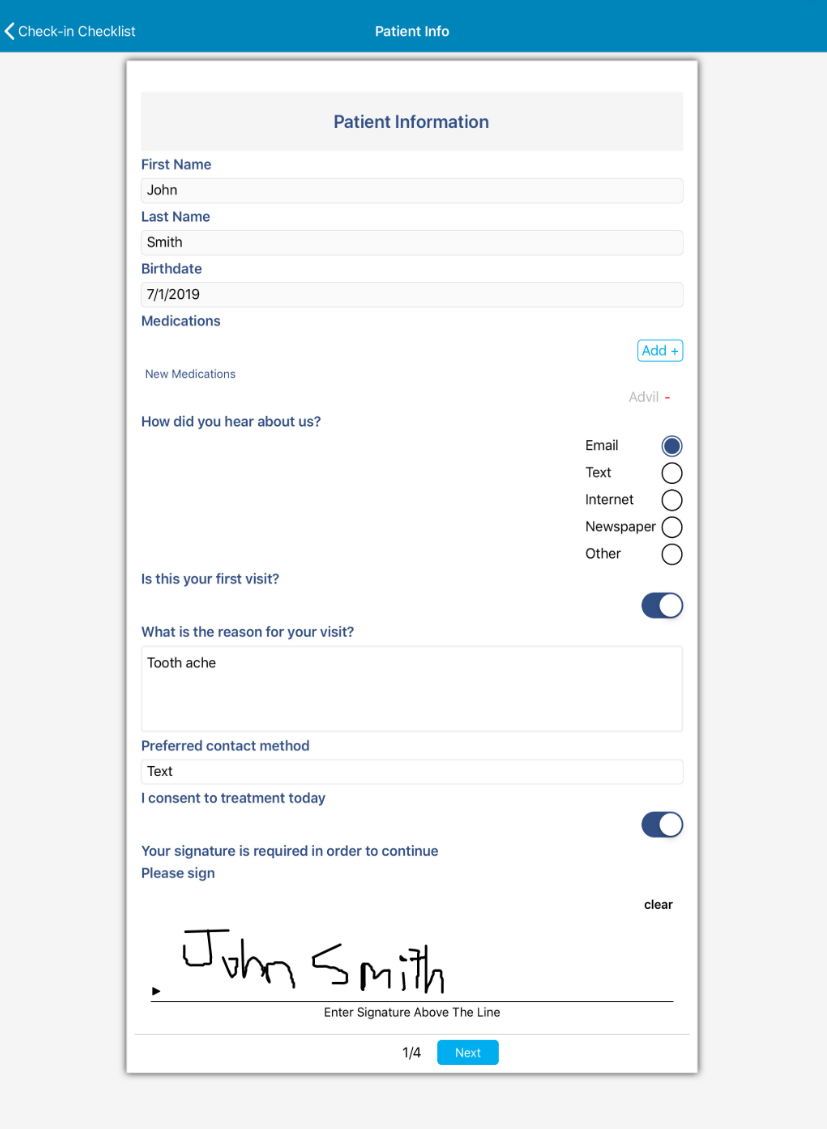 Forms use the mobile layout of custom sheets. Patients may fill out each form and sign digitally using the touch screen of the device.
Patient Photo

To use the Patient Photo screen, enable Allow patients to take self-portrait in mobile app. Even when enabled, patients may skip this step and submit forms anyway.
Patients use the app to capture a self portrait using the tablet's camera for use as a Patient Picture.
Return Screen
Once all items are submitted, a message will show requesting the patient return the device. You may customize the message in your eClipboard setup.
Click Finish to return to the Check-In screen, or wait 20 seconds and the app will automatically refresh.
To close the app, you will need to enter the password of any Open Dental user. This is to prevent patients from accessing other areas of the device.
App Login Process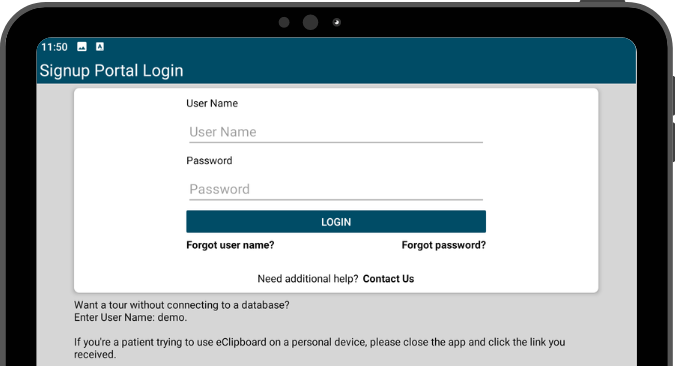 To begin, login with the User Name and Password you created during the signup process. This will only need to be done each time the app is launched.