In eServices Setup, click Secure Email.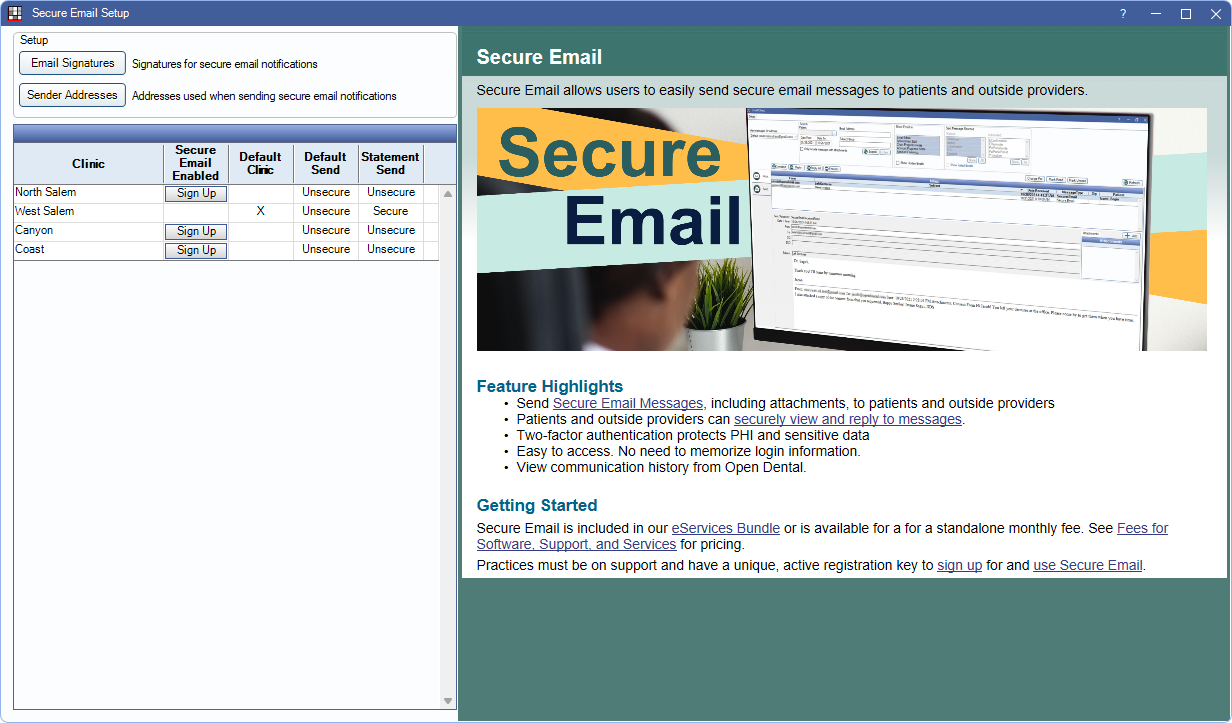 Use this window to enable and setup the Secure Email feature.
For information on sending and receiving secure email messages, see Secure Email: Workflow.
Setup
Enable Secure Email
Enable Secure Email for each clinic you want to send emails through.
An X indicates the clinic is already signed up for Secure Email. Click Sign Up to enable a new clinic. The eServices Signup window will open.