Use the Treatment Finder report to quickly identify Active patients who have unscheduled treatment planned procedures.
In Standard Reports, in the Lists section, click Treatment Finder.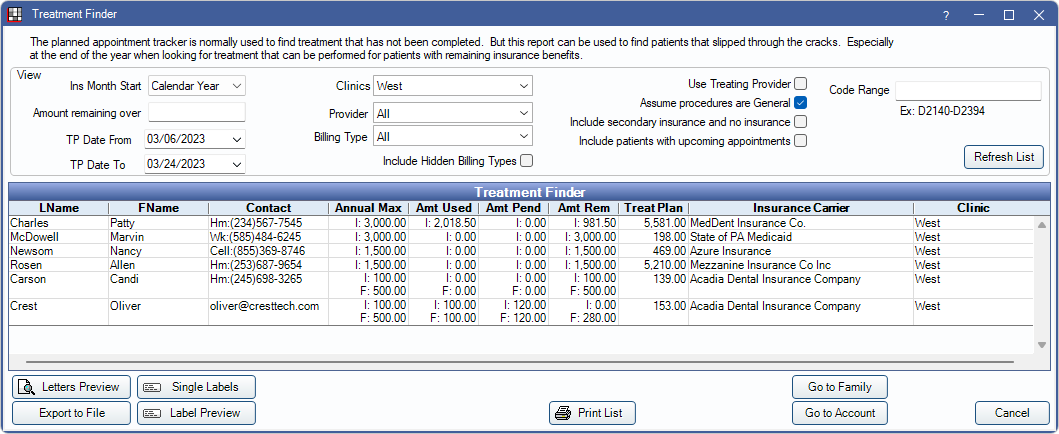 See our Webinar: Treatment Finder Report
When first generated, the list includes patients who:
View
Different settings affect the results of the report. In the View section, change the report criteria then click Refresh List to update the results.
Treatment Finder Grid
The Treatment Finder grid displays results for the selected criteria. Click a column header to sort.
Right-click a patient to view Family Module or Account Module.
Options
Print Preview: