Determine which tabs a patient has access to in the Patient Portal.
In eServices Signup, click More Settings.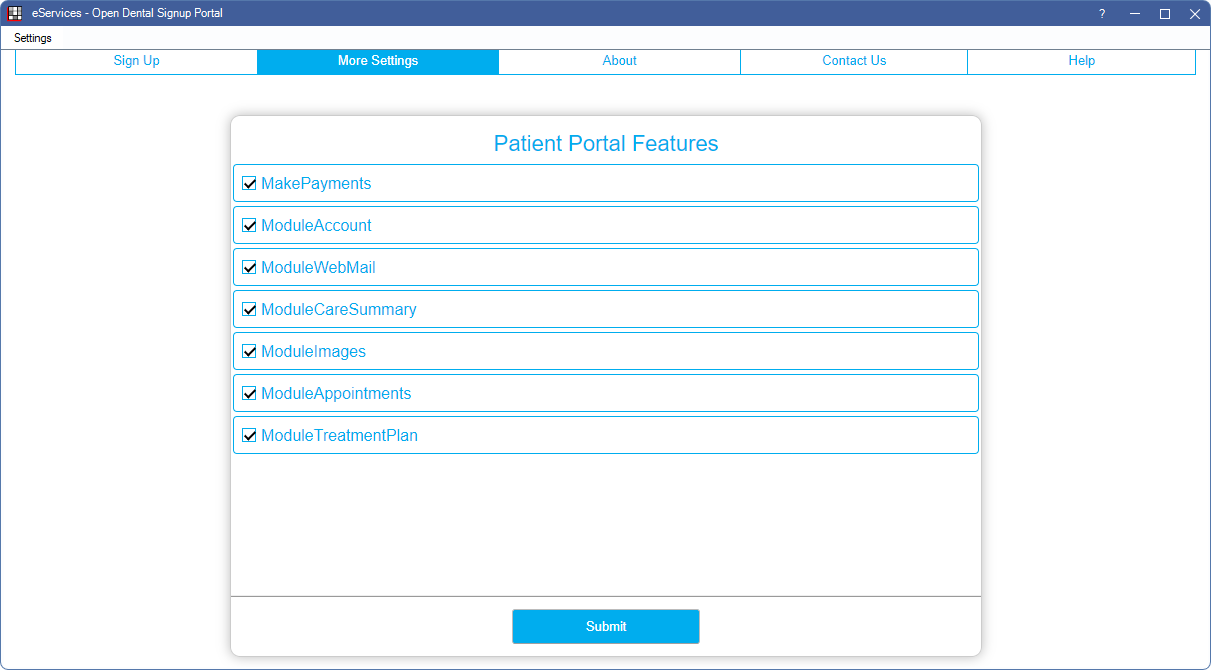 Also see:
Patient Portal Features
Check each feature patients should have access to in the Patient Portal.
MakePayments: Patients can make online payments using the Payment Portal.
ModuleAccount: Patients can view payments and statements.
ModuleWebMail: Patients can use Secure WebMail or Secure Email to view, compose, and send messages between themselves and the provider.
ModuleCareSummary: Patients can view, download, and transmit care summaries. See EHR Continuity of Care Document ( CCD ).
ModuleImages: Patients can view and download PDFs or images stored in Images folders shared to the portal.
MakeAppointments: Patients can view scheduled and completed appointments and other action needed items, such as eConfirmations that need confirmed and Web Sched Recall notifications that are still unscheduled.
ModuleTreatmentPlan: Patients can view saved treatment plans.
Click Submit to apply changes. It may take up to 15 minutes for changes to take effect.