In the Main Menu, click Lists, Employees.

The Employee list is used to set up User Edit and to set up schedules (Schedule Setup). This list also determines who can use the Time Clock.
Click Add, or double-click an employee to edit.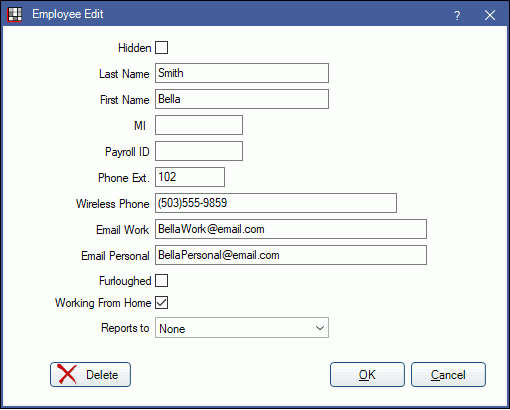 Payroll ID is only used if processing payroll through a third party (such as ADP).
Click OK to save.
Inactive employee: If an employee no longer works at the practice, check the Hidden box. The employee will no longer be a selection in other lists.
Advanced Tools
Delete all unused employees: This is fairly safe to use. Employees that have time clock events attached to them will not be deleted.
For steps to take when an employee leaves the practice, see Employee Leaving.