In Edit Sheet Def, click Special.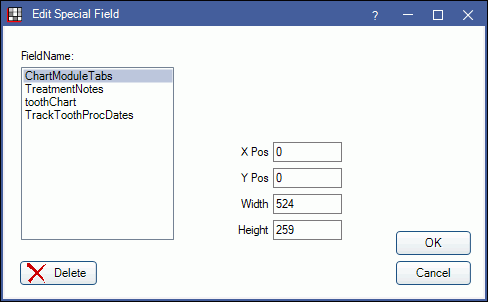 Special fields are Sheet Field Types used in Treatment Plan Layout, Referral Letter Layout, Chart Layout, and Patient Dashboard.
FieldName: There mulitple options depending on which sheet you are editing. See below for examples of each field.
X and Y Pos: Set the location of the upper left corner of the image in relation to the x and y axis.
X = horizontal.
Y = vertical.
Note: You can also click and drag an element on the sheet itself to reposition.
Width / Height: The width and height of the image.The tooth chart will always have a fixed width to height ratio.
Note: Text size may not change even if the size of the field is increased.
Tooth Chart
The Tooth Chart fields can be added to the treatment plan sheet, referral letter sheet, chart layout, and patient dashboards.
For treatment plan sheets, the tooth chart displays all procedures.
For referral letters, the tooth chart only displays procedures completed the same day the letter is generated.
toothChart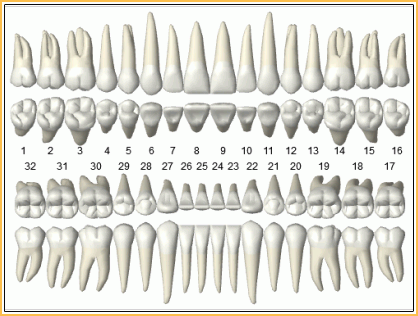 toothChartLegend (not available on Chart Layout)

Insurance
Insurance fields can be added to patient dashboards.
familyInsurance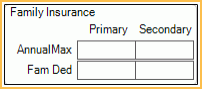 individualInsurance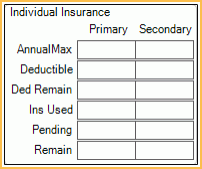 Chart Module
The following fields can be added to chart layout sheets.
chartModuleTabs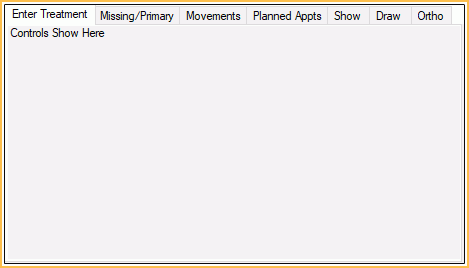 TreatmentNotes

TrackToothProcDates