Use Chart Layouts to create custom views of the Chart Module.
In the Chart Module, click Layout.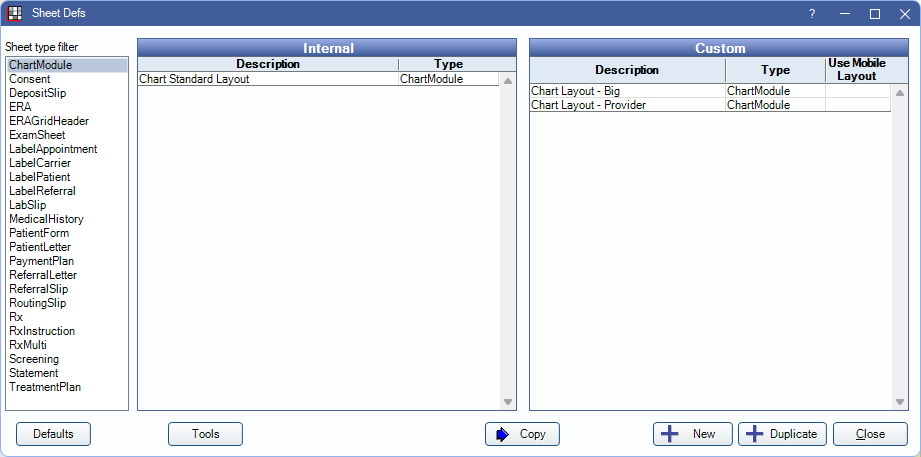 Alternatively, click Setup, Sheets.
In the Sheet Defs window:
Click New and choose ChartModule as the Sheet Type to create a new Chart Module Layout from blank.
Select an existing Custom ChartModule layout and click Duplicate to create a copy of an existing Chart Module layout.
Select the existing Internal ChartModule layout and click Copy to create a copy of the default Chart Module layout that can be edited.
Additional resources:
If a user chooses a Chart Layout other than the default, the layout will be changed for the logged-in user only.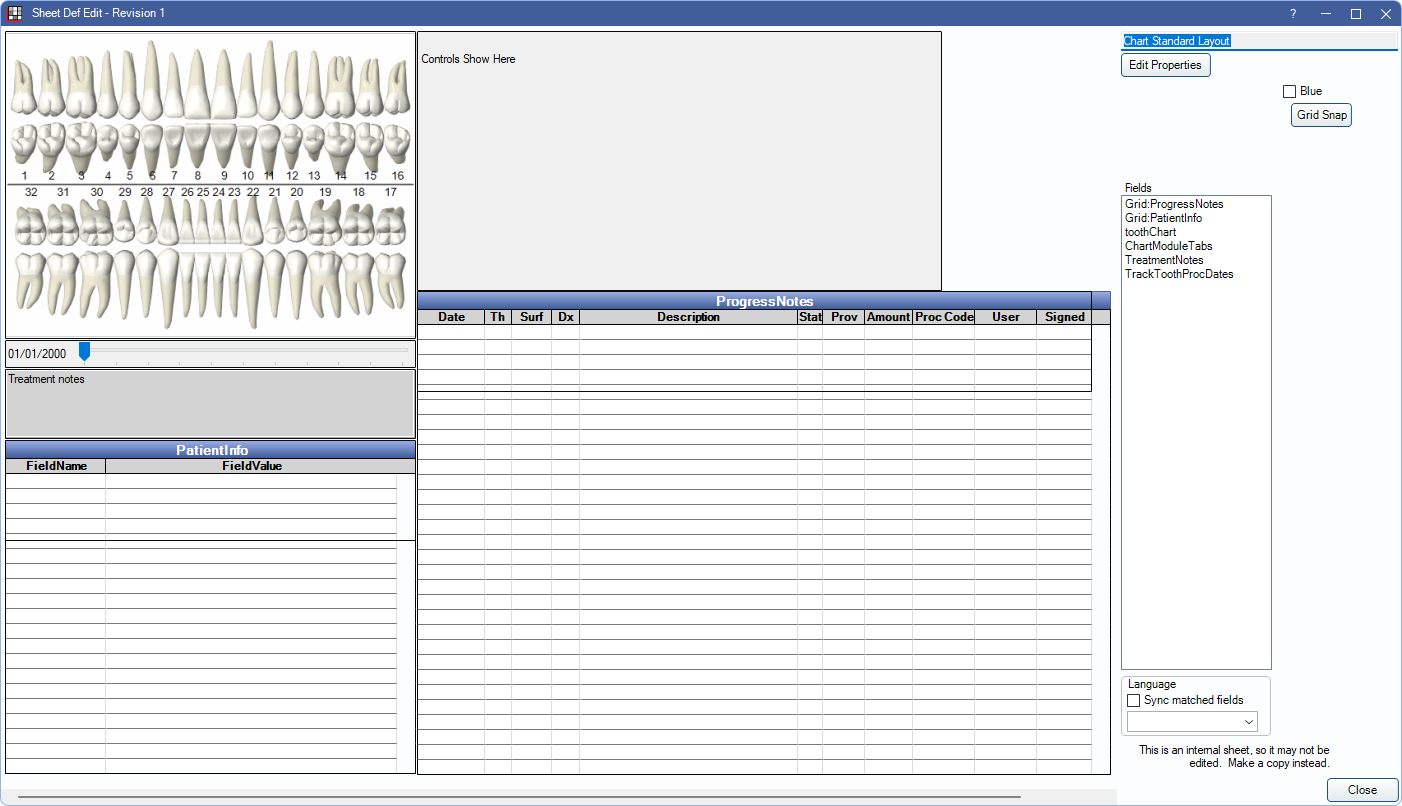 Layouts are edited in the same manner as sheets. See Edit Sheet Def and Sheet Special Field for information on editing sheets.
Language: Translations are not available for Chart Layouts. No languages will be available in the dropdown.
Fields cannot overlap or be placed below the PatientInfo field.