In the Main Menu, click Setup, Security, then click User Groups.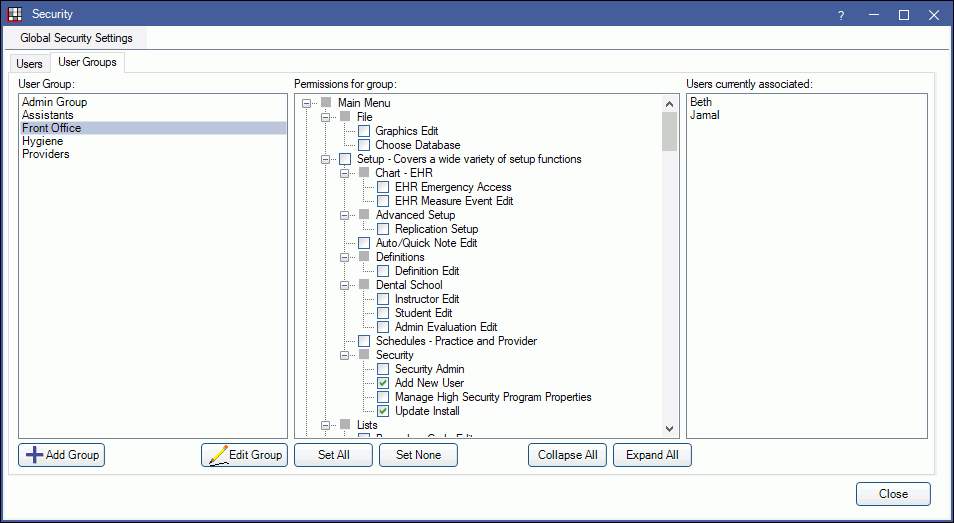 In Open Dental Security, every user is part of a user group. The user groups created here are available as selection when creating a New User.
See Security Window for a description of all options.
To add a group, click Add Group. To rename a group, double click the group name, or select it and click Edit Group.

Description: Enter the user group name.
Click OK.
Delete: Before a user group can be deleted, all users must be moved to another user group.