This tool is useful when you want to export a summary of a patient's health information as an xml file.
In Standard Reports, click EHR Pat Export.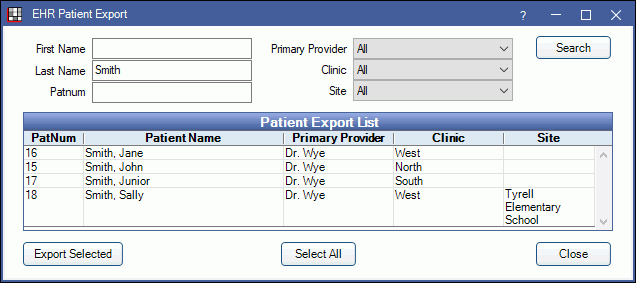 Filter the list of patients as needed. If you change criteria, click Search.
by First Name, Last Name, PatNum
by primary provider
by clinic
by site (Site List)
Highlight the patients for whom to export information. Or click Select All to select all patients.
Click Export Selected, then select a location to save the files to.
The xml files will be saved by patient Last Name, First Name, PatNum in a single folder labeled by date (e.g. 2015_4_1 is a folder created on April 1, 2015). If patient information is missing, their information will not export and you will receive a notification.