In Standard Reports, in the Monthly section, click Claims Not Sent.

The Claims Not Sent report is a list of claims that have been created, but not sent. It can be generated for a single date or date range.
From/To: Filter the report by date range. This looks at the Date of Service on the claim.
Clinics: If using clinics, highlight the clinics to include. Click All to select all clinics.
Claim Filter: Select the type of claims you would like to populate.
WaitQ: Claims with a Waiting to Send status.
Holding: Secondary claims with a Hold until pri received status.
Unsent: Claims marked with the Unsent status.
Refresh: Click to update report results.
Click Run Report to print or export the list.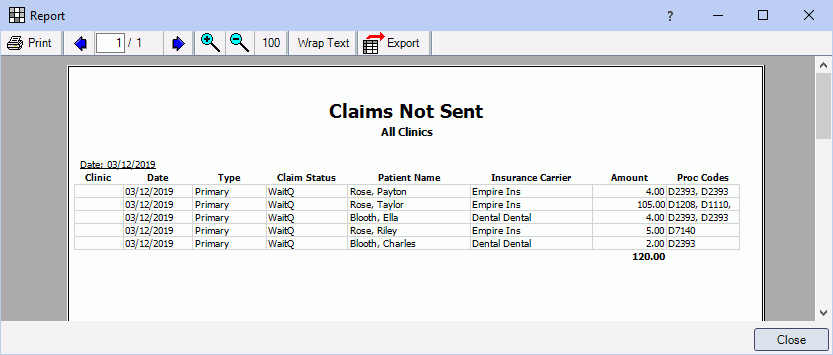 Note: If a claim has more than two procedures attached, you may need to click Wrap Text to see all procedures on the report.
For a description of toolbar buttons, see Complex Report System.