In Dental School Providers, click Student Bulk Edit.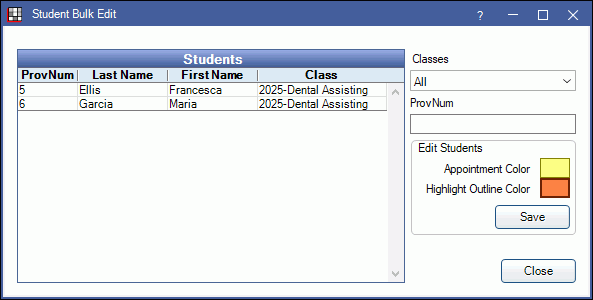 For Dental Schools, use the Student Bulk Edit tool to edit appointment and operatory colors for multiple students at once.
By default, all students will list. To filter students, you have two options:
Classes: Click the dropdown to select a dental class.
ProvNum: Enter a specific ProvNum.
Highlight the student(s) whose colors will be changed.
Single click on a color block next to Appointment Color or Highlight Outline Color to select a color. Then click Save to apply the color selections to the highlighted students.
Click Close to save your changes and exit the window.