In the Definitions area and in other customizable places in Open Dental is a color choice.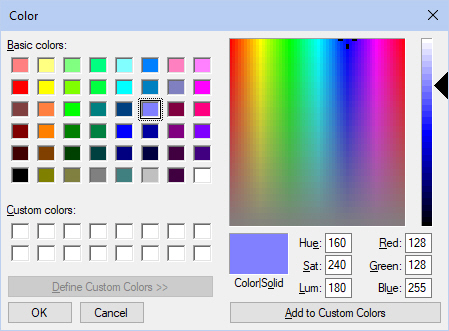 This is visually indicated when a clickable colored square shows:

Single click on the colored square and choose a color.
Basic colors: Click on a color square to select it.
Custom colors: To change the color, drag the +, drag the arrow, or enter color values below. Custom colors cannot be saved.
Click OK to select the color and close the window.
Troubleshooting
If the right portion of the Color window doesn't initially show, click Define Custom Colors.
If the color black will not select, choose a different color, click OK, then reopen the Color window and select black.