In the Main Menu, click Setup, Definitions, Time Card Adj Types.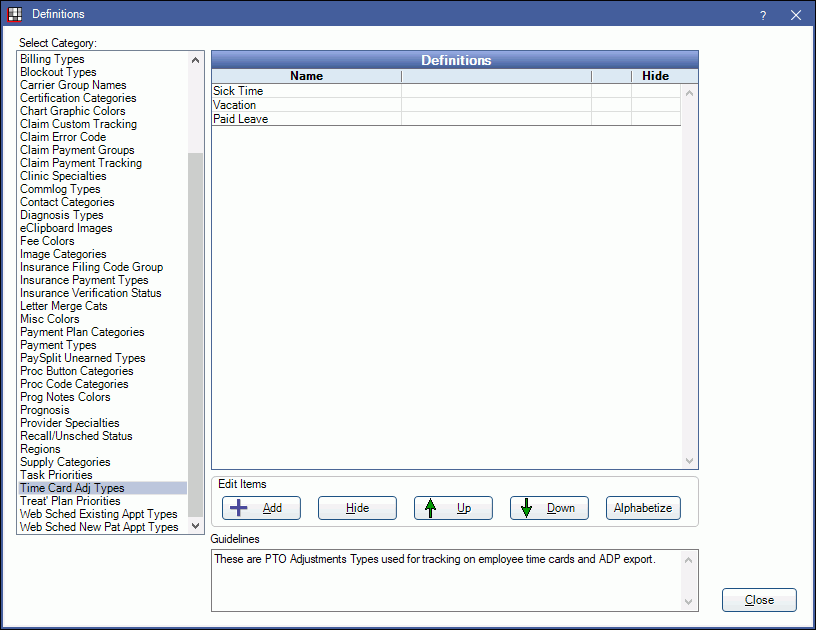 The Time Card Adj Types definition determines the list of Time Card PTO Type options available in Time Card Adjustments.
Click Add or double-click an existing item to create a new adjustment type, or edit an adjustment options. The Edit Definition window will open.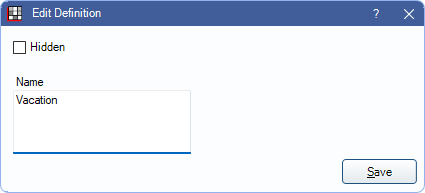 Name: Enter the adjustment name. The name will appear on the Out column in the TimeCard.
Click OK to save.