In the Main Menu, click Setup, Definitions, Claim Custom Tracking.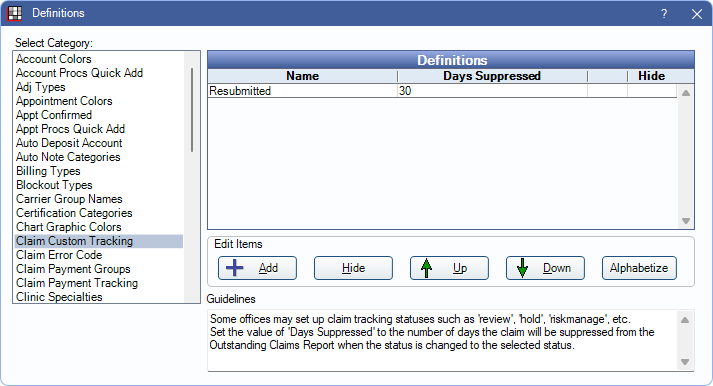 The Claim Custom Tracking definition determines the list of claim tracking statuses available on the Edit Claim - Status History Tab.
Use custom statuses to filter the Outstanding Insurance Claims Report by status and to exclude claims from the report for a certain number of days after a status is changed. Set the number of days in this definition.
Double-click an existing item or click Add to create a new item. The Edit Definition window will open.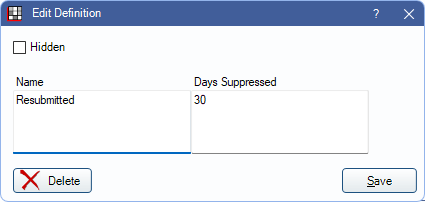 Name: Enter the claim tracking status.
Days Suppressed: Enter the number of days to exclude a claim from the outstanding insurance claims report for this status.
Click OK to save.
To remove an item from custom tracking status lists, double-click the item and click Delete. If the item has been used it cannot be deleted. Alternatively, mark the item as Hidden if not in use.