In the Main Menu, click Tools, CareCredit Transactions.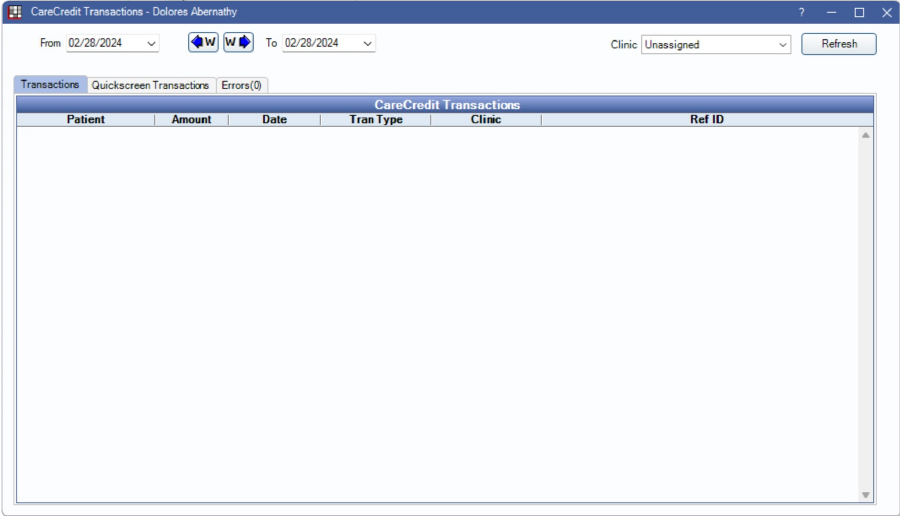 Alternatively, in the CareCredit Action window, click Transactions.
When opened from the Tools menu, all transactions for all patients show.
When opened from the CareCredit Action window, only transactions for the selected patient show.
Transactions Tab
The Transactions Tab shows purchases and refunds made through CareCredit.
From / To: Change the date range to filter transactions. Use the W buttons to quickly switch weeks.
Clinic: Only visible when clinics is enabled. Filter the transaction list by clinic.
Refresh: Click to update the list.
Right-click a patient to:
Go To Account
Open Payment
Process Refund
Errors Tab
The Errors Tab shows errors that occurred during batch quickscreens.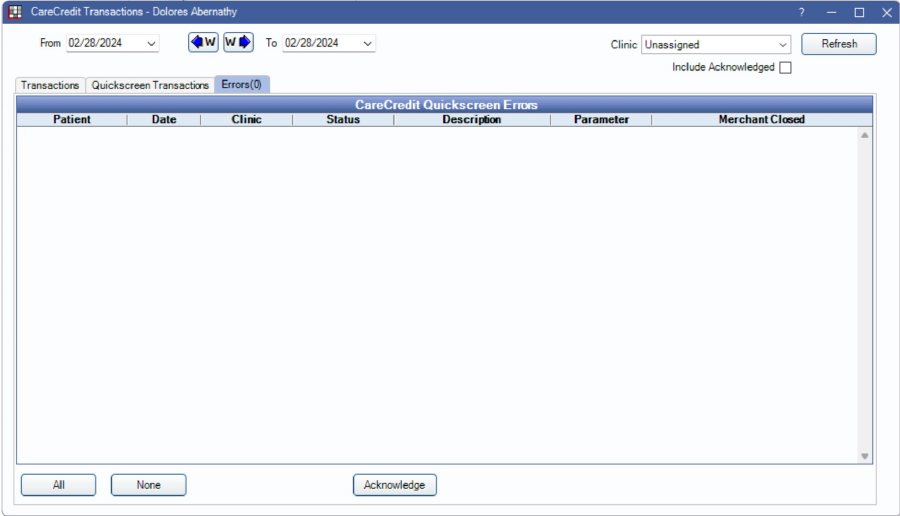 Highlight a patient, or click All to select all, then acknowledge the errors. Acknowledging an error will remove it from the list, but will not clear it from Open Dental Alerts.
Include Acknowledged: Check to show acknowledged errors.
Right-click a patient to:
Go to Account
Acknowledge
For more information regarding an error message, contact CareCredit.