In Canada Claims, click History.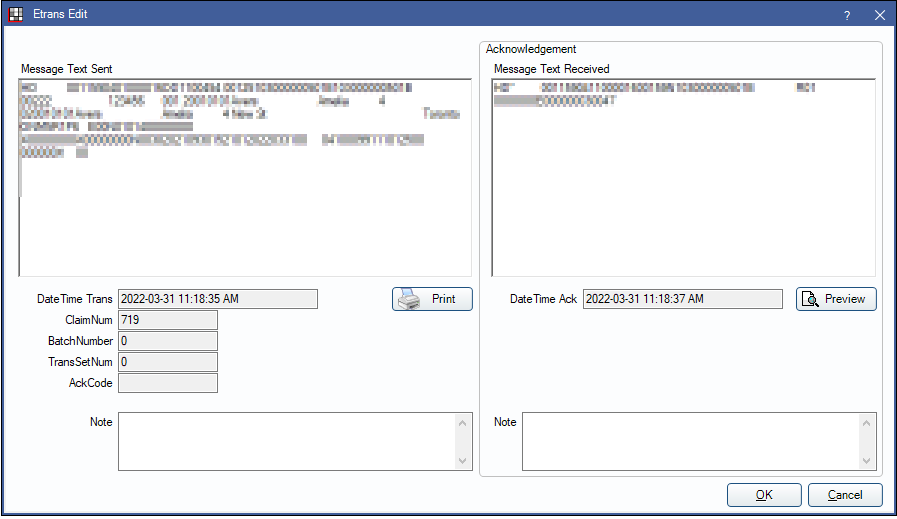 The Etrans Edit window displays the history of the last action taken on a claim. A history of Etrans for previous actions taken can be found in Send Claims, History section.
Message Text Sent: Displays the message sent electronically to the carrier.
Message Text Received: Displays the message received from the carrier.
Preview: Click to generate a new printable document containing the response from the carrier.
Note: Previews generated manually may not contain historically accurate data. See
Canada Claims
, Automatic Printing for additional details.
Carrier Response
After a claim is received, a carrier will send back an EOB, Rejection, or Claim Acknowledgment.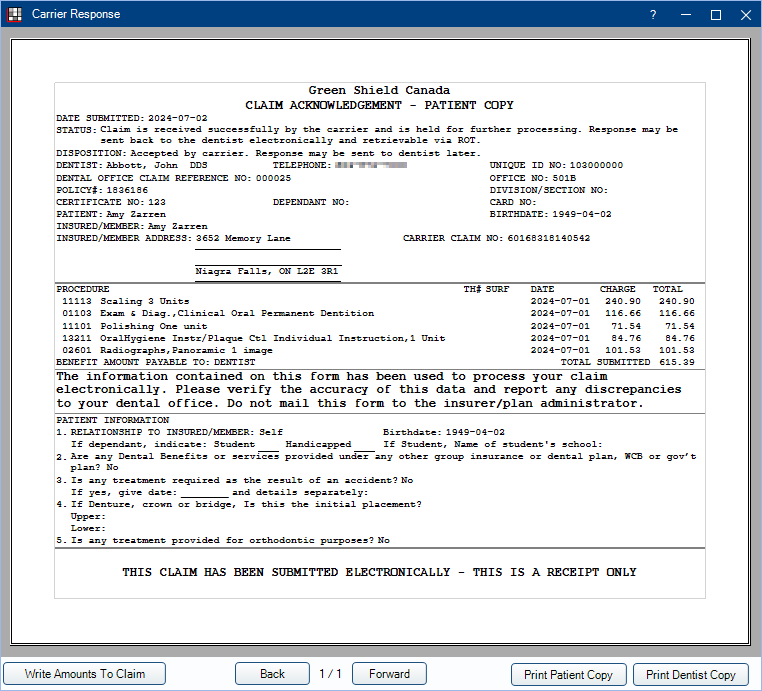 Write Amounts to Claim: Enter the insurance benefit amounts from the claim response to the procedure estimates on the claim. Only usable for claims that receive an Explanation of Benefits.
If the Clearinghouse Setup is set to Download EOBs and Auto Receive, the amounts will also be written and the insurance insurance payments and claim will be marked as received.
Print Patient Copy / Print Dentist Copy: Prints the currently displayed claim response and appends the title with Patient Copy or Dentist Copy, respectively.