In the Main Menu, click Setup, Program Links, PDMP.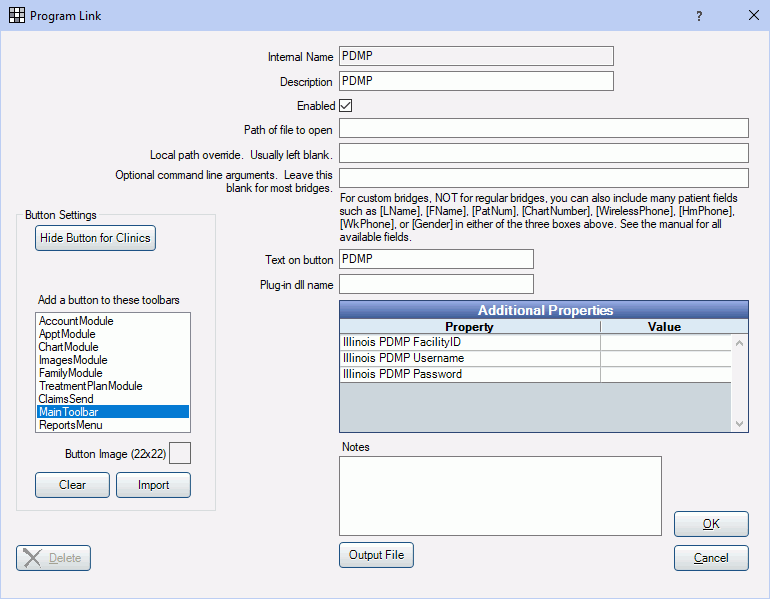 The PDMP (Prescription Drug Monitoring Program) bridge is for Illinois users only.
The following must be set before using the PDMP bridge:
Providers must have a First Name, Last Name, DEA Number, and National Provider ID entered.
Patients must have a First Name, Last Name, Birthdate, and Gender entered.
To enable the bridge:
Check the Enabled box.
Double-Click into each of the Additional Properties to enter login credentials. These are issued by Logicoy and are required.

Illinois PDMP FacilityID.
Illinois PDMP Username.
Illinois PDMP Password.

Setup a clickable bridge button.

Under Add a button to these toolbars, highlight where to display the button.
Change the Text on button if desired.
(Optional) Import an image to show on the button (22 x 22 pixels).

Click OK.