In Standard Reports, in the Lists section, click Referred Proc Tracking.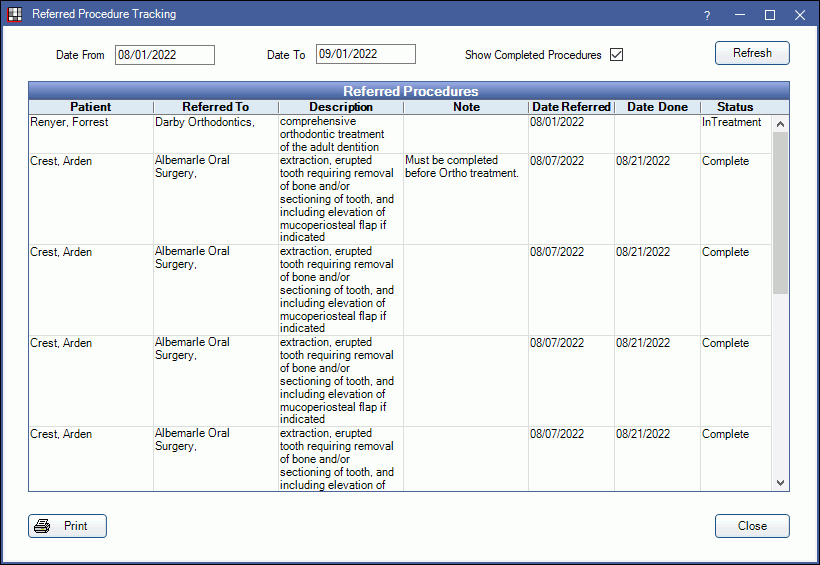 Use the Referred Procedure Tracking report to track pending and completed procedures that have been referred out. Referrals
Referred procedures that meet the default criteria will list. Double click a referred procedure to view and edit.
Date From/To: Enter a report date range. The default is one month.
Show Completed Procedures: Check to include referred out procedures that have a Date Done (Date Proc Completed on Edit Referral Attachment window).
Click Print to print directly to the default printer.