Open Dental Cloud Client
Open Dental Cloud requires the OpenDentalCloudClient to launch third-party integrations.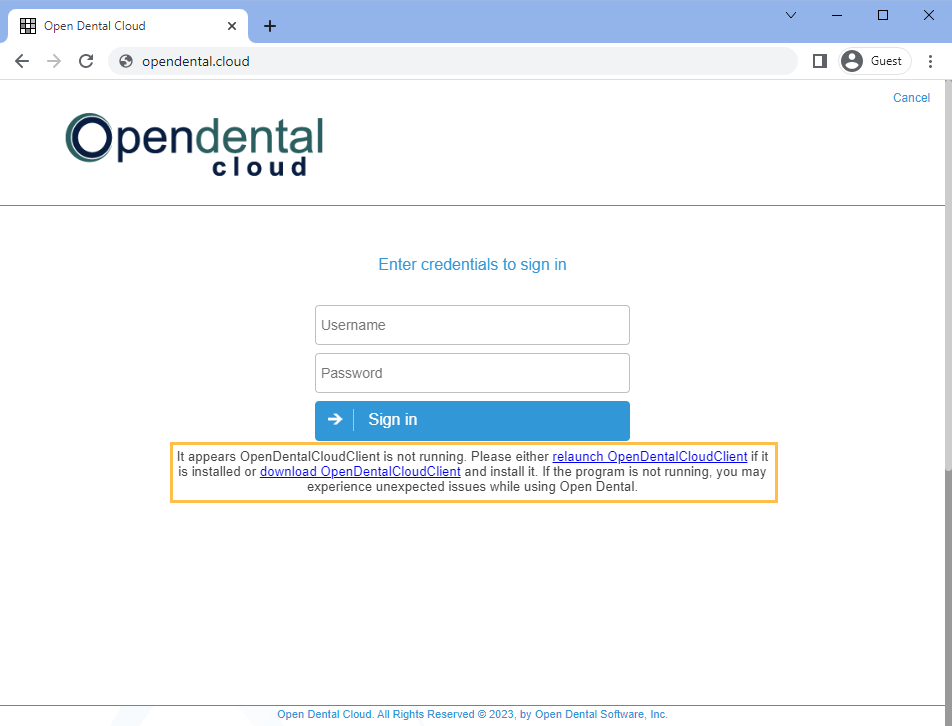 The OpenDentalCloudClient is not required to access Open Dental, but users will see a warning if it is not installed.
Installation
Click to install the ODCloudClientInstaller.msi installer.
Alternatively, install from the Open Dental Cloud site:
Click the download OpenDentalCloudClient link.
The installer will appear in the downloads folder.
Double-click ODCloudClientInstaller to run it.


If Microsoft Defender blocks the installation, click More Info, then Run Anyway.
Computers installing the OpenDentalCloudClient must meet the Computer Requirements.
Purpose
The purpose of OpenDentalCloudClient is to:
allow copy/paste using the clipboard.
capture the local computer name for various settings.
facilitate Program Links.