Determine a variety of settings specific to the ODTouch app.
From the ODTouch: Home Screen, tap Settings.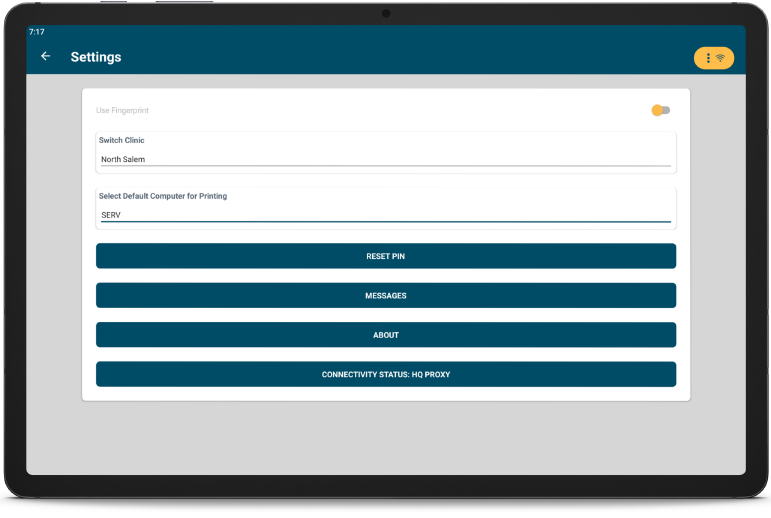 Security Options
Security options are used when Clinical Security is enabled and a Frequency value has been set in ODTouch Security. When the frequency time has been met on the device, the user must validate their credentials.
Use Fingerprint: When fingerprints are enabled on the device, the fingerprint can be used to validate credentials. If fingerprints fail, users can enter the pin number instead.
Reset Pin: When initially enabling Clinical Security, users create a 5-digit pin number on the device. If forgotten or unknown, tap to reset the pin number. The user's Open Dental password is required. Enter a new 5-digit pin number.
Connectivity Status: Displays how the device is connected to the database.
HQ Proxy: Connected to the database using the HQ Proxy method.
Listener LAN: Connected to the database using the eServices Listener.
Listener WAN: Not currently an option.
Disconnected: The tablet is disconnected from the database.
Unknown: The status cannot be determined.
About
Tap About to view device information.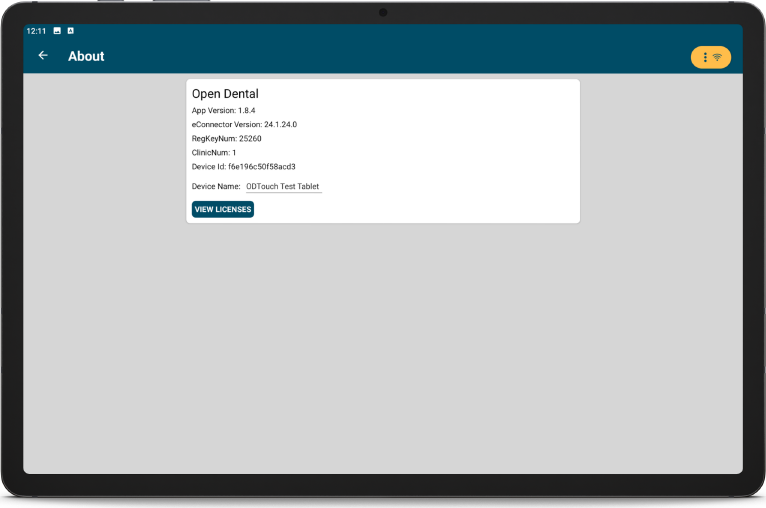 Most of the details on this screen are informational only. Edit the Device Name to easily identify the device in eClipboard Setup.