Note: Mobile Web has been replaced by
ODMobile
, an app that is installed right to your mobile device! New features will not be added to Mobile Web, however it can still be used.
In the Mobile Web Home screen, press Pharmacies.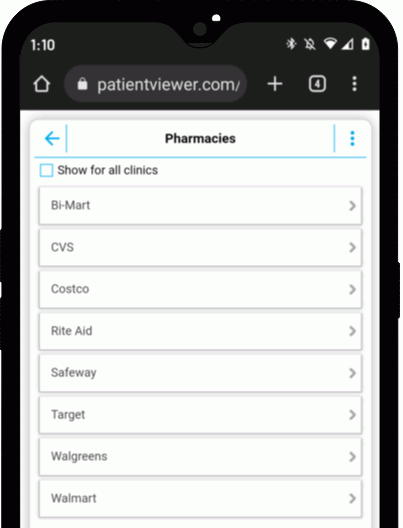 The Pharmacies view is a list of all pharmacies and contact information as entered in the Pharmacies.
If Clinics are enabled, pharmacies for the currently selected clinic will list. To view pharmacies from a different clinic press the dropdown arrow in the top right.
Select a pharmacy to view pharmacy address, phone, fax, and notes. Press a phone number to call it.