In the Mobile Web, press Patients on the Home screen to search for a patient and view contact information, appointment history, allergies, and prescriptions.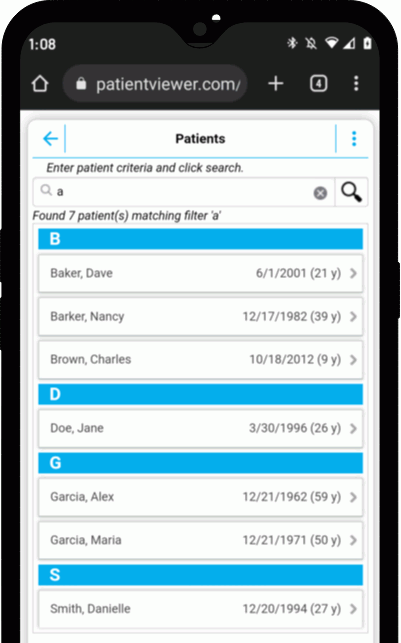 Only active patients in the selected clinic are searchable. To list all patients, leave the Search field blank and press the magnifying glass.To search for a specific patient, enter first or last name, then press the magnifying glass to return matching results.
Select a patient to view more details.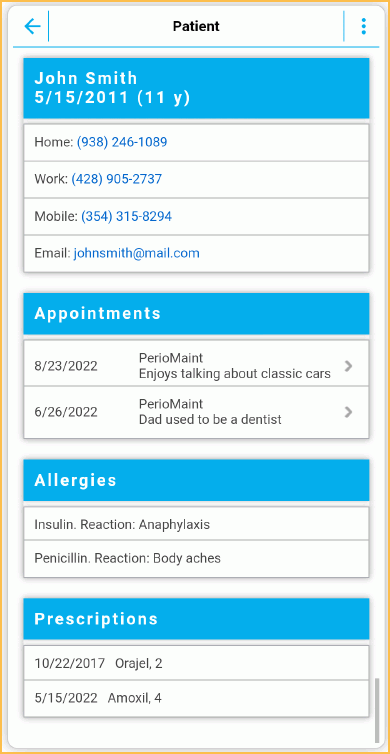 Press a phone number to call it.
Press an email address to generate an email.
Press an appointment to view appointment details (see Mobile Web Appointments).