Note: Mobile Web has been replaced by
ODMobile
, an app that is installed right to your mobile device! New features will not be added to Mobile Web, however it can still be used.
In the Mobile Web Home screen, press Patients.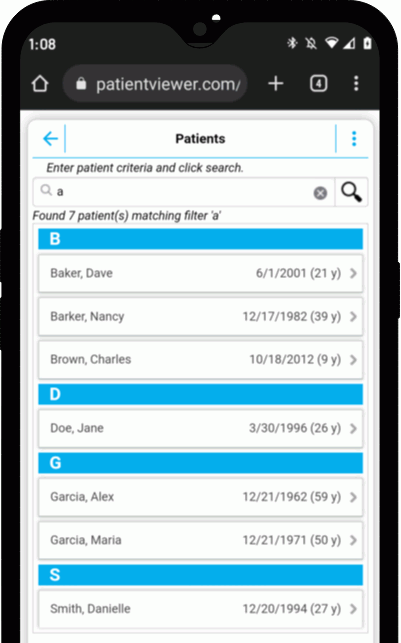 From the Patients view you can search for a patient and view contact information, appointment history, allergies, and prescriptions.
Only active patients in the selected clinic are searchable. To list all patients, leave the Search field blank and press the magnifying glass.To search for a specific patient, enter first or last name, then press the magnifying glass to return matching results.
Select a patient to view more details.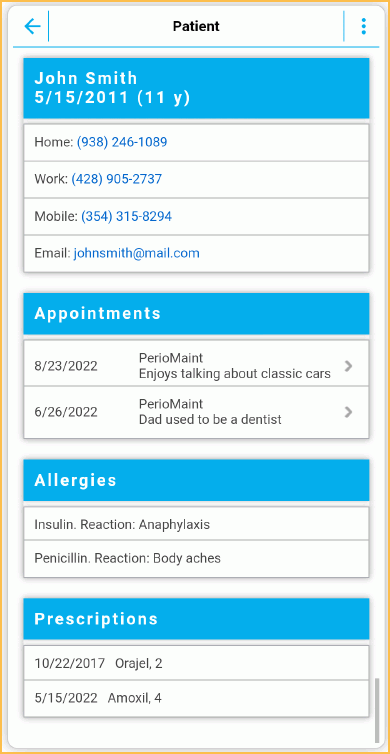 Press a phone number to call it.
Press an email address to generate an email.
Press an appointment to view appointment details (see Mobile Web Appointments).