If Open Dental can't automatically find matching claims for an ERA, then you will be prompted to find the correct claim.
In an ERA, in the Claims Paid grid, double-click on an EOB. If a matching claim is not found, this window will come up.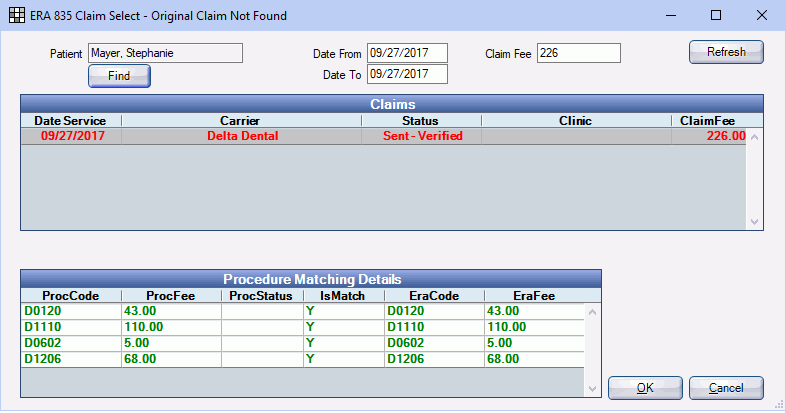 When attempting to automatically match ERAs with a claim, Open Dental looks for this criteria:
Claim identifiers are viewable on the Edit Claim - Misc Tab.
Find: Click to search for a patient.
Use the filter criteria to narrow down the search results.
Date From/To: The date of service on a claim.
Claim Fee: The total fee on a claim.

Click Refresh to filter results, then select the correct claim from the list.
The Procedure Matching Details will show a list of procedures on the selected claim. If they match the ERA, they will show in green. If they do not match the ERA, they will show in red.
Once the correct claim is selected, click OK to continue processing the ERA.