For Canada users, click Lists, Insurance Carriers.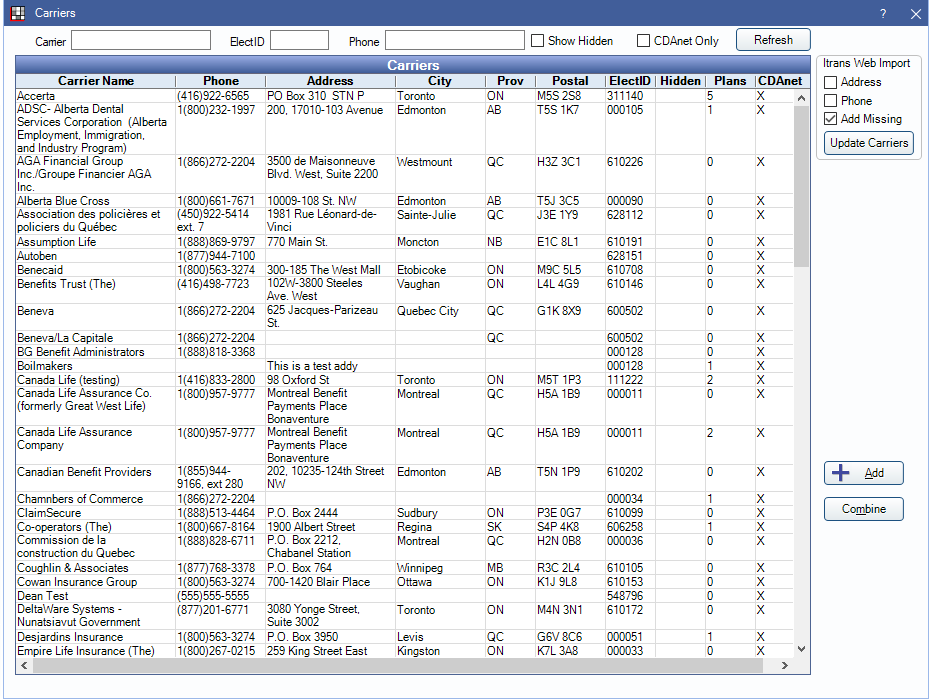 Carriers are automatically populated and easily maintained. Insurance carriers marked as CDANet are capable of sending electronic claims to ITRANS or Claimstream (TELUS).
Search criteria:
Carrier: Search the list by carrier name.
Phone:: Search the list by carrier phone number.
Show Hidden: Check to include carriers marked as hidden.
CDAnet Only: Check to only show carriers marked as CDANet.
To update your Carriers list, select your criteria and click Update Carriers.This button is for ITRANS 2.0 and Claimstream users only.

Name: Update carrier names.
Address: Update carrier addresses.
Phone: Update carrier phone numbers.
Add Missing: Add any missing CDANet carriers.
Note: To only update CDANet information (e.g. transaction type, carrier network, version, etc), keep all boxes unchecked and click Update Carriers.
Double-click on a carrier to view carrier information and CDANet information.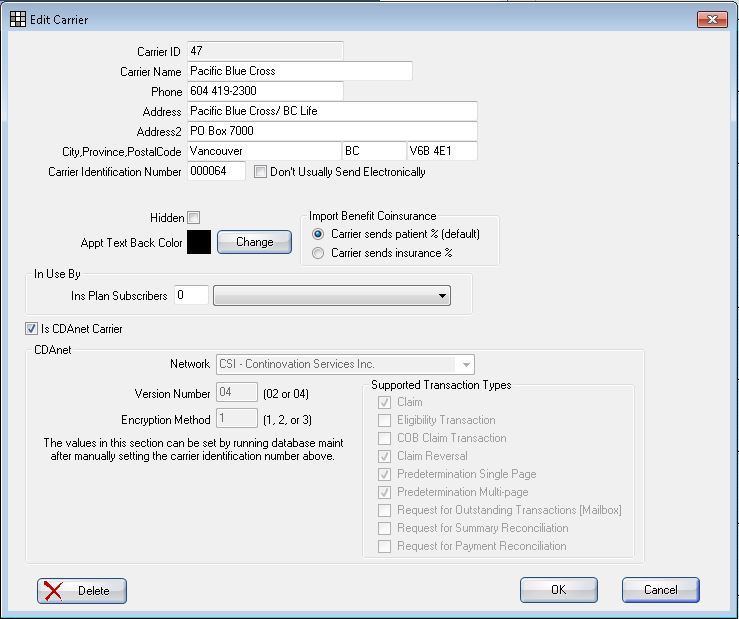 The Carrier information in the top half is editable.
The data in the lower half of the window is not editable by users but is instead maintained by the CDA. This information is updated when running the Update Carriers tool as noted above.
The following carriers are supported by ITRANS: http://www.goitrans.com/itrans-support-carrier-listing/
Detailed carrier information can be found on the CDA website: http://cda-adc.ca/en/services/cdanet/networks_insurance_new/#/