For Canada users, in the Main Menu, click Setup, Auto Codes.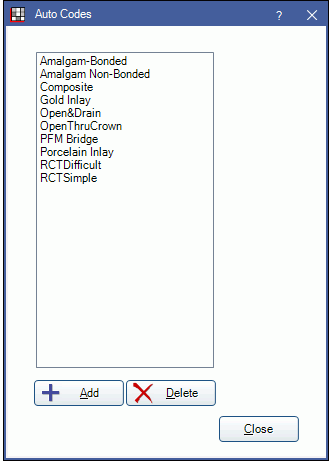 Auto codes work behind the scenes to insert and validate the correct procedure code depending on a variety of tooth conditions.
Add or Edit Auto Codes
In the Edit Auto Code window, click Add, or double-click an auto code to edit. All procedure codes associated with the auto code will list.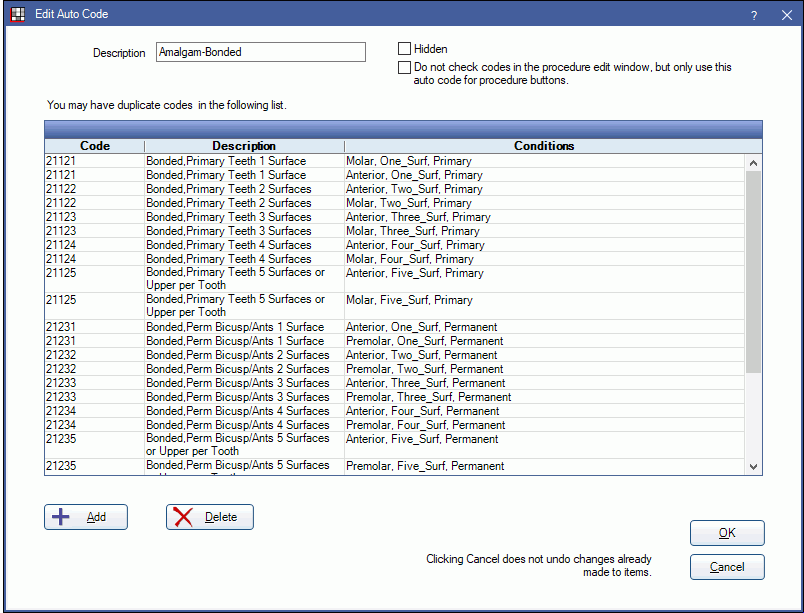 Add: Click to add an additional procedure code and conditions to the auto code. The following window will open: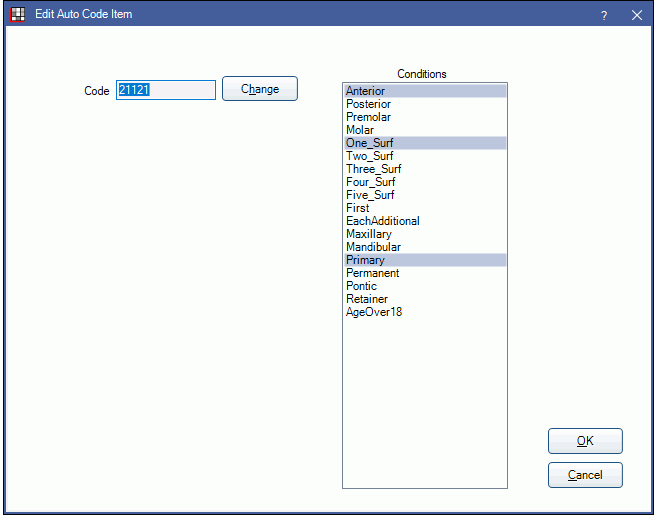 Click OK to save the auto code.