For more information about electronic prescribing options in Open Dental, see eRx Companies.
When you open the eRx program link (Main Menu, Setup, Program Links, eRx), the Erx Setup window opens. See DoseSpot Setup for instructions.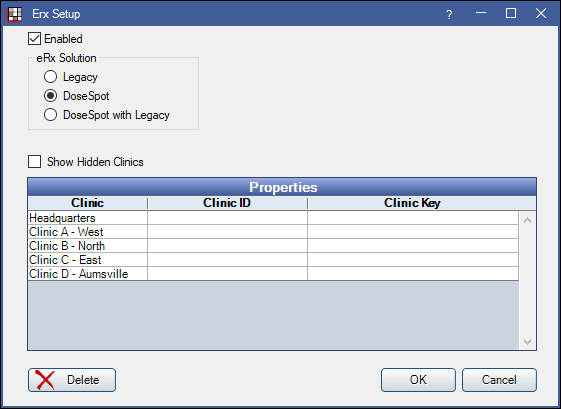 Enabled: Indicates if the bridge is enabled or disabled.
eRx Solution: Indicates which eRx solution is enabled (DoseSpot, Legacy eRx)
Properties: Enter Clinic ID and Keys (DoseSpot only).