In the Account Module, click Trojan Collect.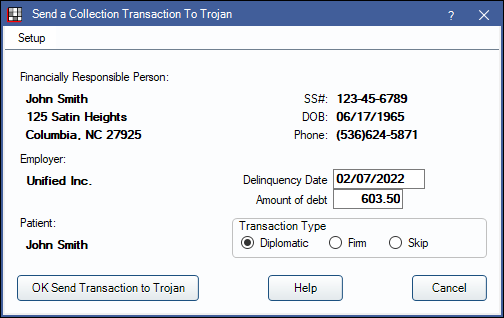 Also see: Trojan Express Collect Bridge
Trojan provides insurance benefit information services as well as a collections service. Trojan Express Collect must be enabled in Program Links, for the Trojan Collect button to show.
Before the first window comes up, all patient and guarantor information is validated. The user is notified of missing or incorrect information and must fix it before continuing. Once the window is opened successfully, the user must verify the Delinquency Date and the Amount of debt. The password must only be entered once, and is then retained between sessions.