Use this window to design postcards and send them.
In Upload Postcard Recipients, click Upload List.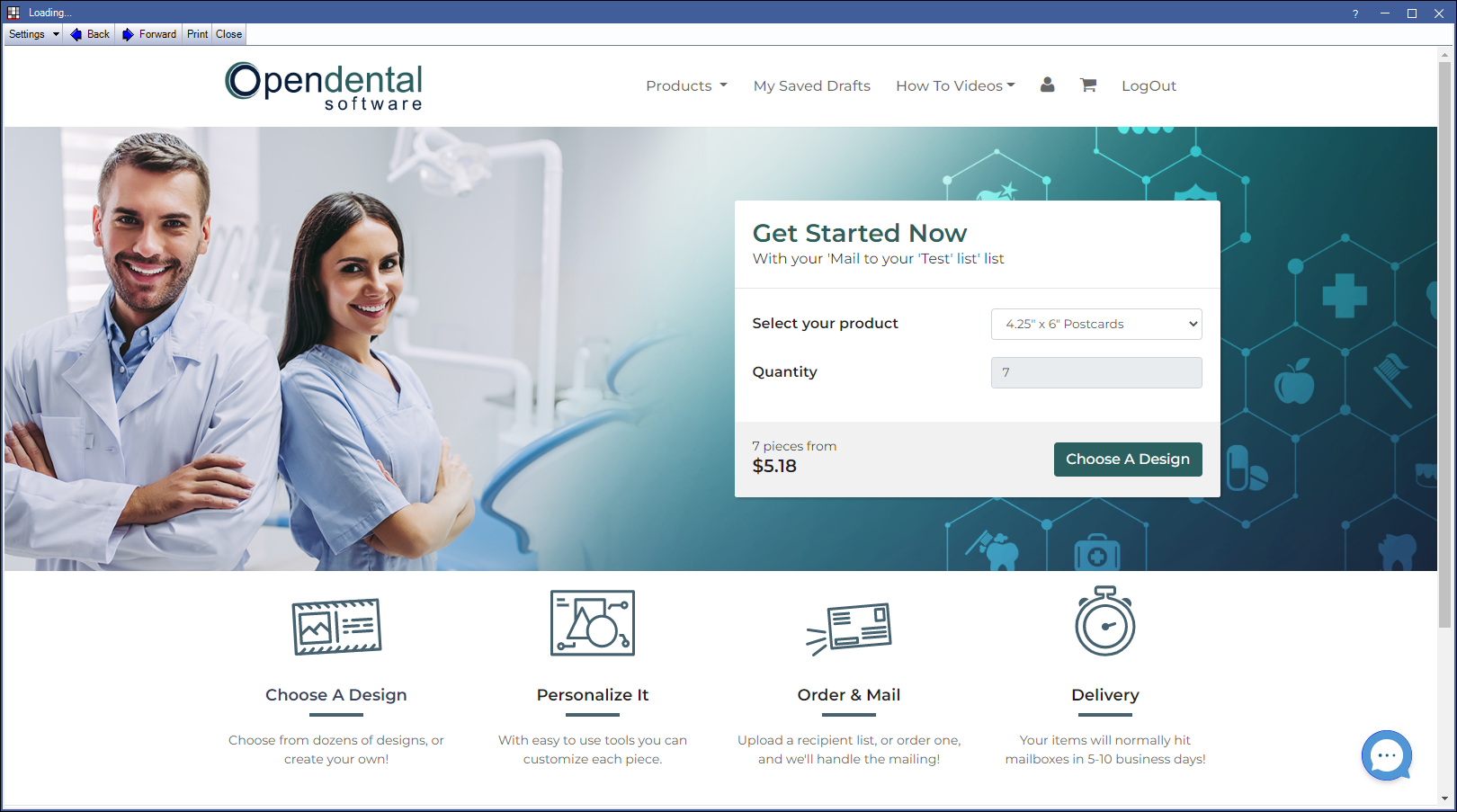 Alternatively,
In the Upload Postcard Recipients window, click Upload List.
In Postcards Setup (Advertising), double-click an account. In the Advertising - Postcards Add Account window, click View Account Details.
For a step-by-step process for sending postcards, see Postcards (Advertising): Workflow.
Purchases made from this window are made using a card immediately upon checkout. Fees vary depending on number of cards sent and optional purchases (such as a mailing list). Purchases made through this window will not display on your Open Dental account statement.
Postcard Options
Products: Use the dropdown to select from postcards or letters.
My Saved Drafts: Click to view drafts of previously started postcards or letters.
How To Videos: Use the dropdown to view a selection of How To videos for designing postcards and letters.
Account (person icon): Click to view Order History, Personal Information, and manage Recipient Lists.
Shopping Cart (cart icon): Click to view orders in the cart.
LogOut: Click to log out of Advertising - Postcards. Close the window to return to Open Dental.
Choose A Design: Select the product and quantity, then click to begin designing a postcard or letter.
Chat: Chat with the postcard provider for issues or help with postcard design or setup.