The Reminder List in Recall is a list of patients that have been recently contacted.
In the Recall List, select the Reminders tab.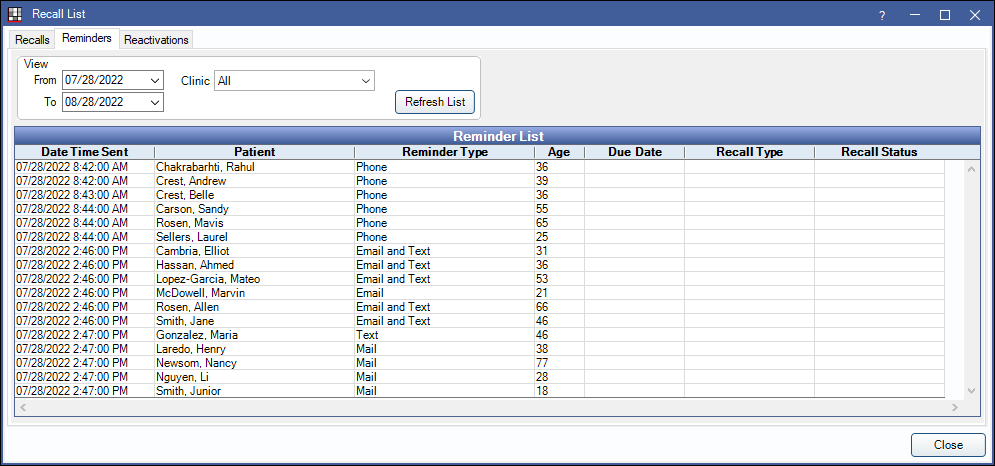 Change the list View criteria then click Refresh List to expand or limit the list results.
From/To: Select a date range to view patients who were sent a recall reminder between these dates.
Clinic: Select the clinic(s) to view patients from these clinics that were sent a recall reminder.
The Reminder List grid lists the patients recently contacted and information about their recall.
Date Time Sent: The date and time the recall reminder was sent.
Patient: The last name, first name of the patient the reminder was sent to.
Reminder Type: The reminder Commlog mode (e.g., email, mail, phone).
Age: Age of the patient.
The following fields are only updated when a Web Sched reminder is sent.
Due Date: Date the patient's recall is due.
Recall Type: The recall type the patient is due for.
Recall Status: Recall status set when a Web Sched Recall reminder is sent.
Right-click on a patient in the grid to quicky view them in the Account or Family modules.