The Recently Contacted list in Recall is a list of patients that have received a recall reminder.
In the Recall List, select the Reminders tab.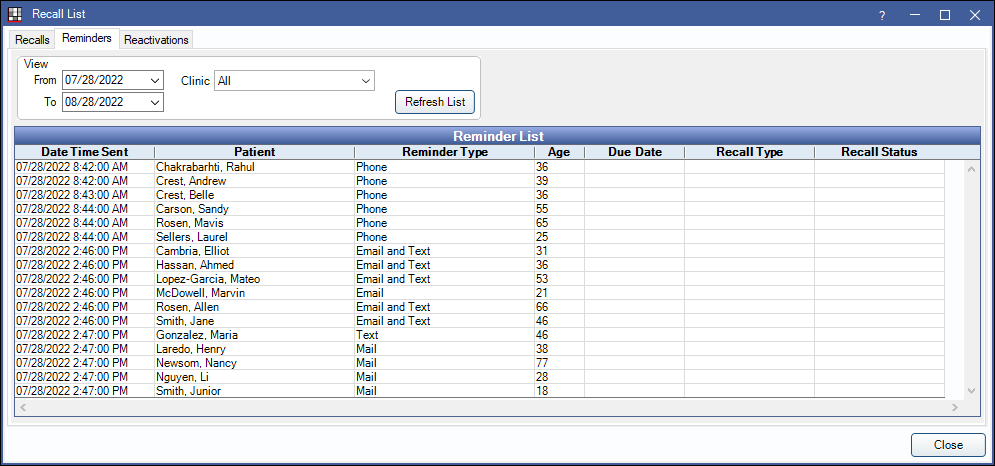 Change the list View criteria then click Refresh List to expand or limit the list results.
From/To: Select a date range to view patients who were sent a recall reminder between these dates.
Clinic: Select the clinic(s) to view patients from these clinics that were sent a recall reminder.
The Reminder List grid lists the patients recently contacted and information about their recall.
Date Time Sent: The date and time the recall reminder was sent.
Patient: The last name, first name of the patient the reminder was sent to.
Reminder Type: The reminder method (e.g. email, mail, phone).
Age: Age of the patient the reminder was sent to.
The following fields are only updated when a Web Sched reminder is sent.
Due Date: Date the patient's recall is due.
Recall Type: The recall type the patient is due for.
Recall Status: Recall status set from the Set Status dropdown or from the recall method.
Right-click on a patient in the grid to quicky view them in the Account or Family modules.