Determine settings specific to ODMobile.
In the ODMobile Menu, tap Settings.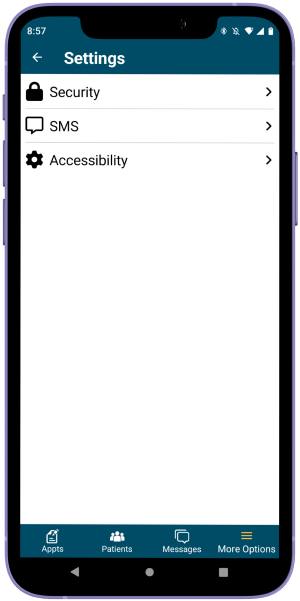 Settings are saved per Open Dental User.
Security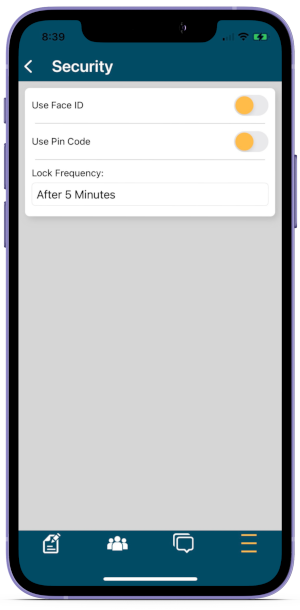 Use Fingerprint/ Use Face ID: Options vary depending on device. Enable to use the fingerprint or face ID associated with the device to unlock the app.
Use Pin Code: Enable to use a custom pin code to unlock the app.
Lock Frequency: Determine when the app locks after a period of inactivity.
SMS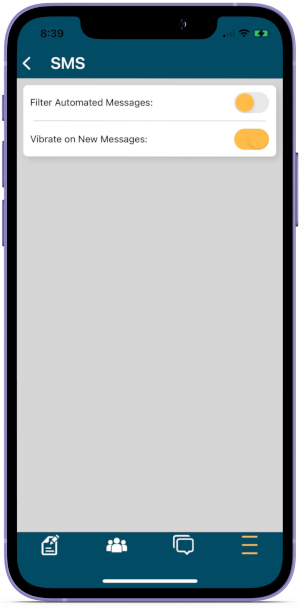 Filter Automated Messages: Enable to filter out Automated Messages.
Vibrate on New Messages: Enable to notify user of new text messages by vibrating.