Note: This bridge no longer works with newer versions of Open Dental as of November 2017. Insurance Answers Plus is working on a plugin to return functionality. Contact IAP for more information.
In the Main Menu, click Setup, Program Links. Double-click on Insurance Answers Plus from www.iaplus.com.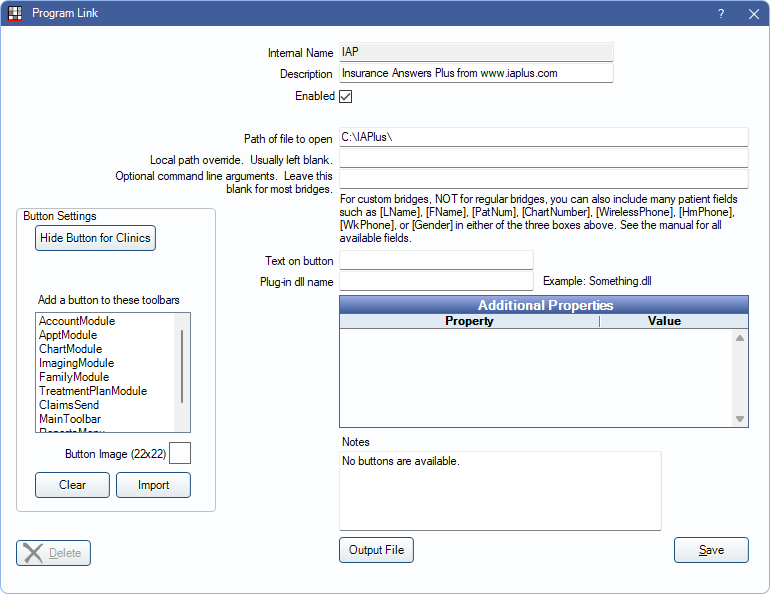 Open Dental can bridge to the desktop version of Insurance Answers Plus (IAP): www.insuranceanswersplus.com. IAP is currently only available in some states. Contact them for exact locational availability.
To install IAP, copy iaplus10.dll from your IAPlus installation directory (usually C:\IAPlus) to your C:\Program Files\Open Dental\ folder.
Once you have installed the program, enable the program link in Open Dental:
Check the Enabled box.
Verify the Path of file to open.
Click OK. The IAP button will appear on the Insurance Plan.