Drug units must be set up before you can enter a patient vaccine.
In the Main Menu, click Setup, Chart, EHR, then click Drug Unit.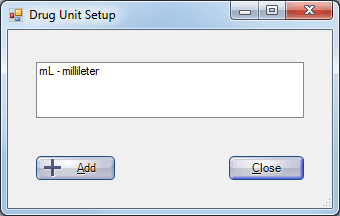 Click Add, or double click an existing unit to edit.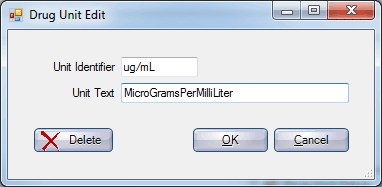 Define the drug unit.
Unit Identifier: Enter a unit that matches a valid UCUM code. Measurements will be validated against UCUM codes before vaccine data is exported.
Unit Text: Enter text to describe the drug unit.
Click OK to save.