In the Main Menu, click Setup, Definitions, Claim Payment Groups.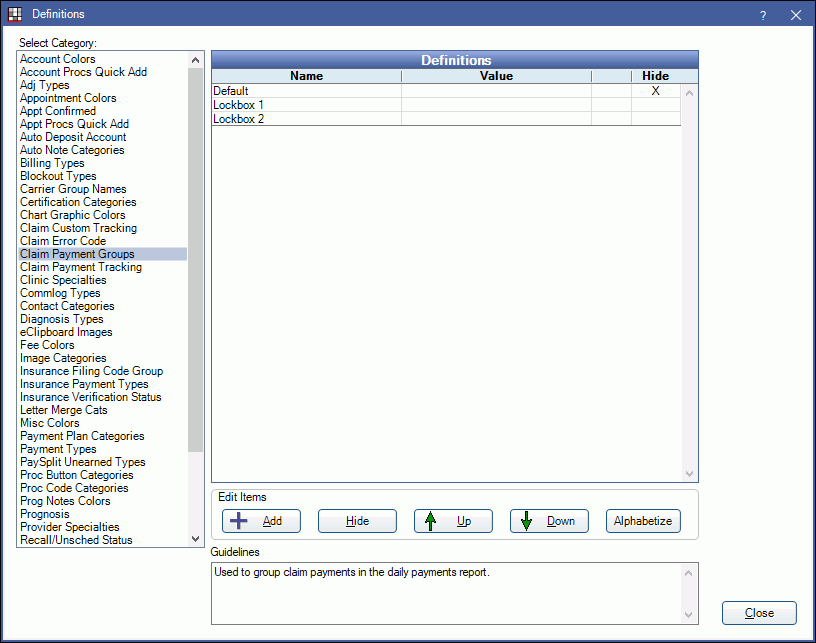 The Claim Payment Group definition determines the list of payment group options available when Finalizing Insurance Payments or entering Batch Insurance Payments.
Payment groups are useful for large enterprise organizations who have multiple people entering payments at once to prevent overlapping effort. The Daily Payments report can be filtered by claim payment group to track the work of different employees or departments.
To add or edit a claim payment group option, click Add or double-click an item to open the Edit Definition window. Enter the payment group Name then click OK to save. A drop down menu appears in the Edit Insurance Payment window.