Divvy automates direct mail messages.
In the Main Menu, click Setup, Program Links. Double-click on Divvy.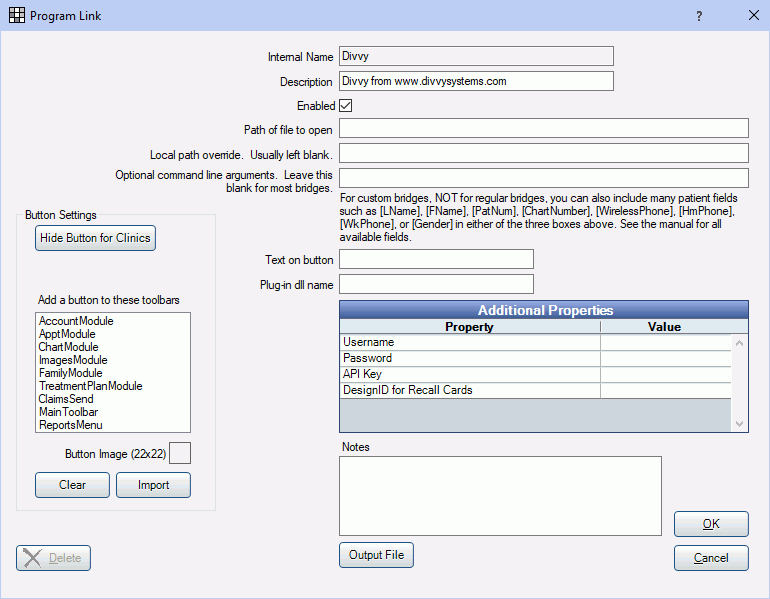 To enable the bridge:
Check the Enabled box.
Double click on a row in Additional Properties to change settings.

Enter you Divvy Username.
Enter your Divvy Password.
Enter the AP Key
Enter a value of DesignID for Recall Cards.

Click OK.