In the Main Menu, click Setup, Program Links. Double-click on DentalTekSmartOfficePhone from www.dentalsolutionsllc.com.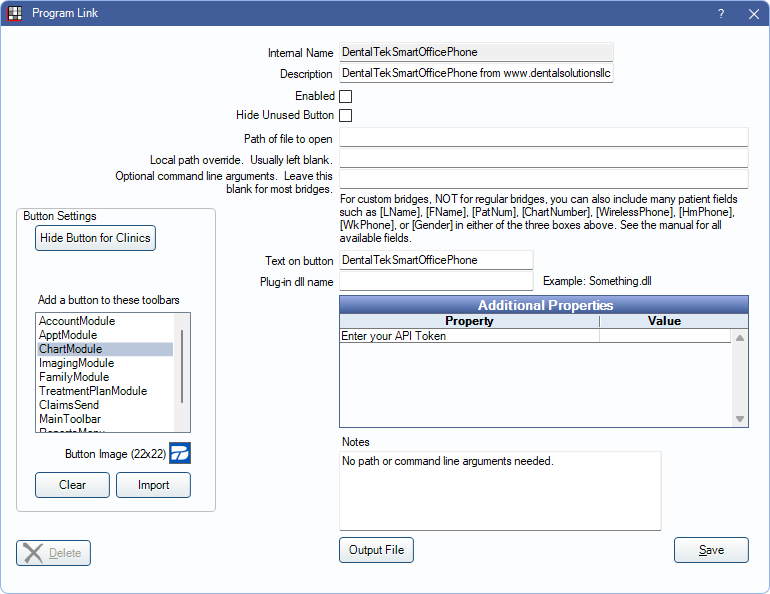 DentalTek offers a comprehensive suite of services including cloud hosting, VOIP phones integrated with Open Dental, discounts on supplies and labs, and patient communications. To sign up for DentalTek and begin using their services, contact DentalTek. Users must be signed up for DentalTek to use the bridge in Open Dental. Once the bridge is setup, phone numbers in Open Dental can be clicked to call the patient using DentalTek.
To enable the bridge:
Check the Enabled box.
Enter the Text on button.
Verify the module the toolbar button will show in. Leave blank to show this button in the Reports window only.
If using clinics, click Hide Button for Clinics. Select which clinics the button should display on.
Click OK.
Note: To remove DentalTek button from the Account Module, uncheck Enabled, then check Hide Unused Button.