In the Imaging Module, click Video.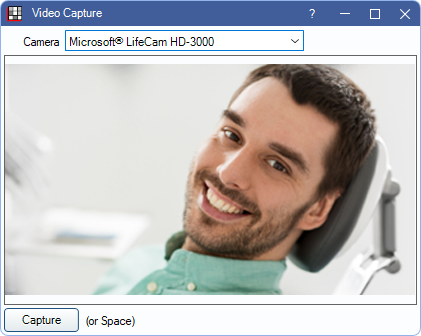 Use the live feed to take images and intraoral photos. Also see Imaging Camera Compatibility
Note: An active registration key is required to use Video except in the Trial Version. Video Capture is not available for Open Dental Cloud.
Camera: Only one webcam at a time can be recognized. If you have additional webcams, disable them before coming to this window so that only the one you need is listed.
Capture: Click to capture the image. Images will be placed in the current mount or category.
Close: Click to close the live feed.