See Troubleshooting
An unhandled exception is an error in Open Dental.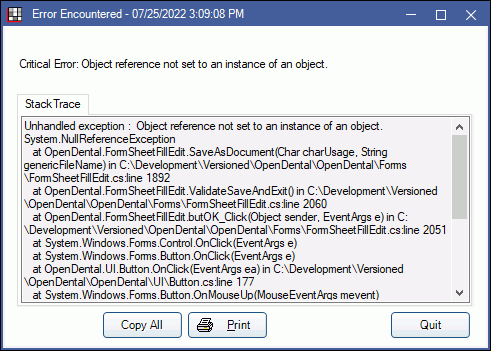 If you experience an unhandled exception, call customer support for a solution.
Unhandled Exception errors are automatically sent to Open Dental HQ for users on the beta version or the latest stable build. To turn this preference off, see Miscellaneous Setup.
Copy All: Copy all of the exception text to the clipboard. Paste into a word processor or email message and send to Open Dental support.
Print: Print a copy of the exception text.
Quit: Close out of the unhandled exception window and quit Open Dental software.