ERA (Electronic Remittance Advice) sheets can be customized to meet the needs of the practice.
In Sheets, double-click on a custom sheet with the type of ERA.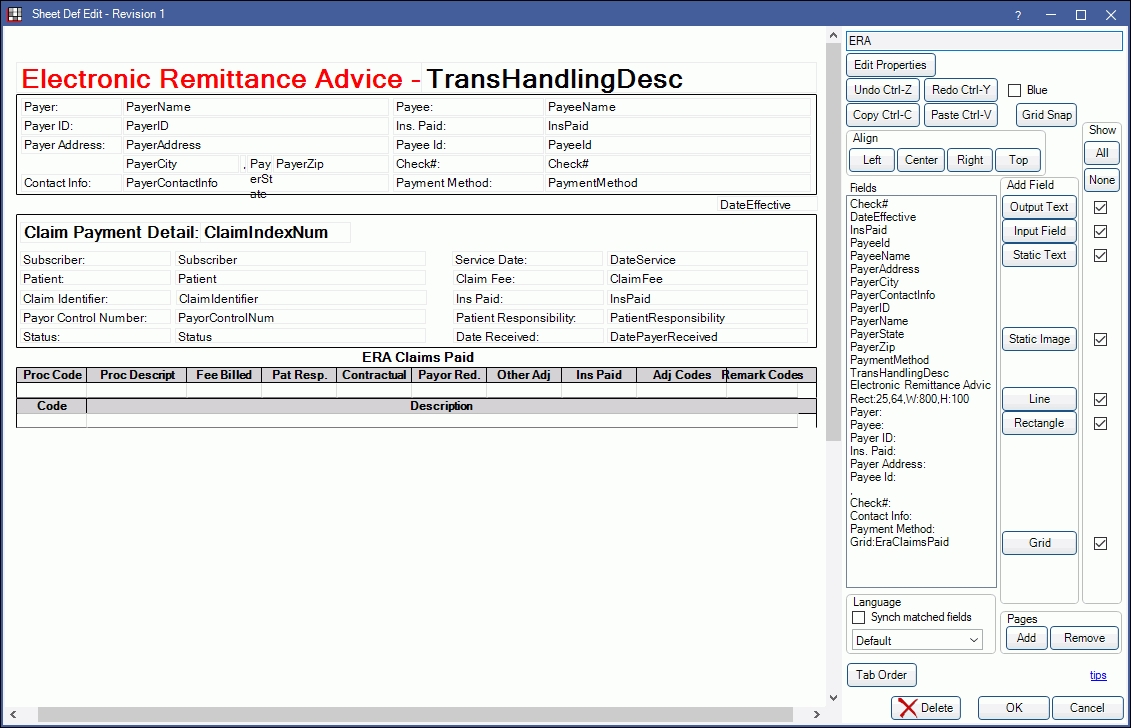 Alternatively, in Sheets:
Click New and choose ERA as the Sheet Type to create a new ERA sheet from blank.
Select an existing Custom ERA sheet and click Duplicate to create a copy of an existing ERA sheet.
Select the existing Internal ERA sheet and click Copy to create a copy of the default ERA sheet that can be edited.
To only print one ERA page per claim, enable the preference for ERAs prints one page per claim in the Preferences.
Also see: Sheet Def Properties and Sheet Field Types
To customize a ERA sheet type, see Edit Sheet Def.
Note:
Do not place any fields below the ERA Claims Paid grid.
The ERAGridHeader will show above every claim paid on an ERA.
The ERAGridHeader should be edited separately on it's own sheet. See ERA Grid Header Layout.