The Service Date View allows users to quickly see which procedures have been paid for.
In the Account Module, Main tab, click Service Date View.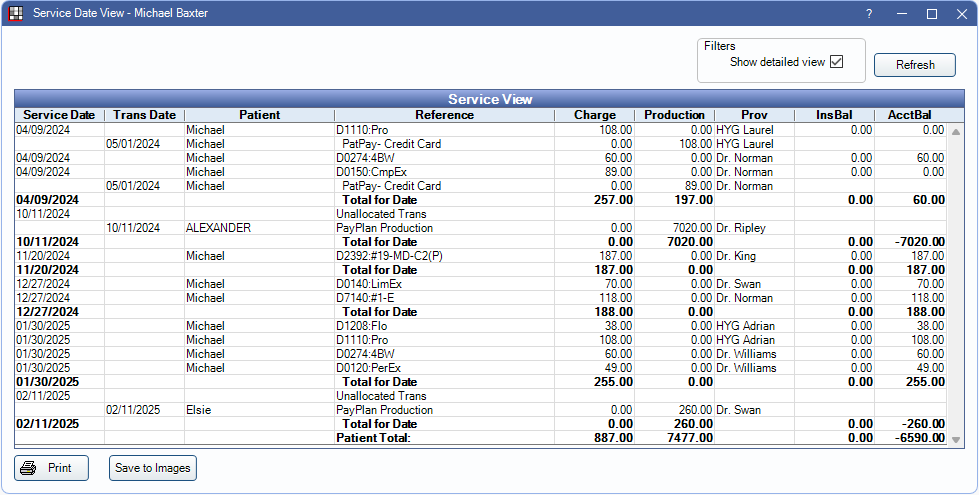 Each charge on the account is listed, followed by every attached credit.
Show detailed view:
Checked: Shows insurance and patient portion details for each procedure.
Unchecked: Only shows daily totals.
Click Refresh to update view.
Service View: The main grid displays an itemized list of all charges and credits to the account.
Print: Click to print the list.
Save to Images: Click to save the grid of information to the Imaging Module.