Fill mobile enabled Exam Sheets from ODTouch.
From the ODTouch: Home Screen, tap Exam Sheet.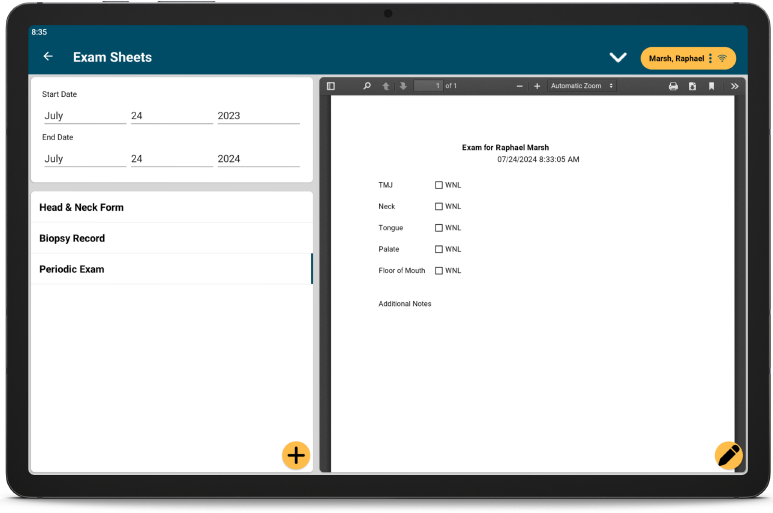 Exam Sheets created in Open Dental can be filled out on the tablet device.
Tap an existing exam to view a PDF version on the right. Use the Start / End Dates to filter exams by date created.
Tap + to create a new Exam Sheet, or select an exam and tap the Edit icon to make changes.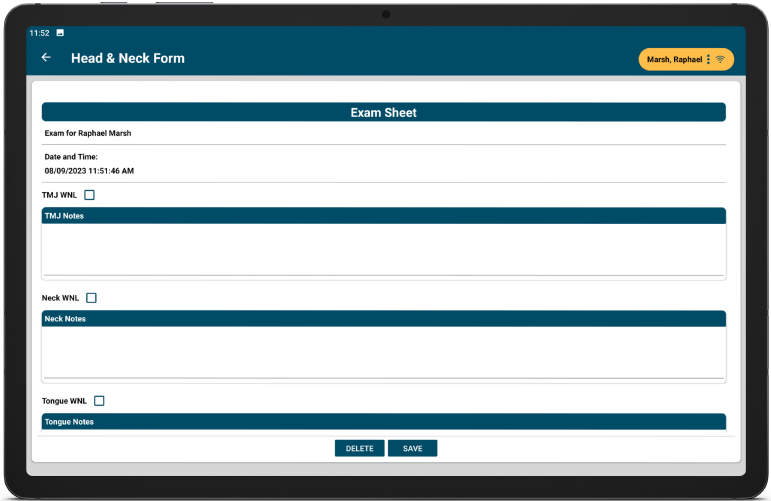 Make changes, then tap Save to save the Exam Sheet to the patient.
Tap Delete to delete the Exam Sheet from the patient.