eRouting easily allows users to take a patient through their appointment using a customizable checklist to work through.
From the ODTouch: Home Screen, tap eRouting.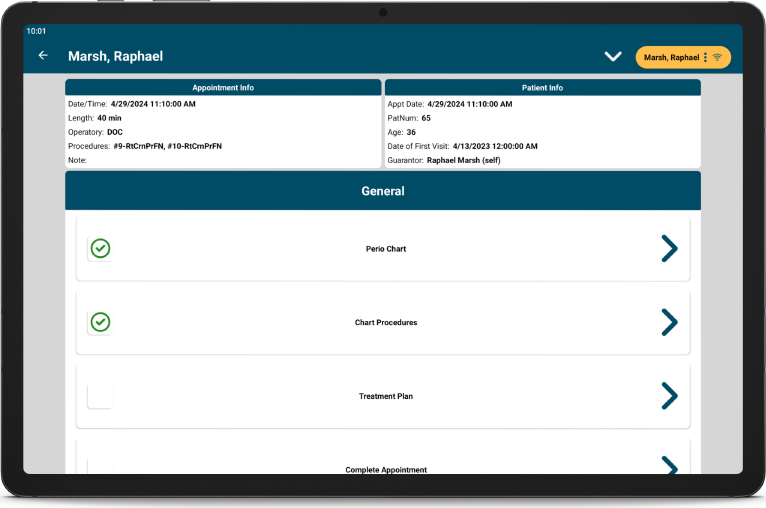 Alternatively, from the Home Screen, tap an appointment, then tap Begin eRouting.
eRouting is not available on mobile phone devices.
In Open Dental, users can view where a patient is in their appointment by reviewing the eRouting window.
Edit or create custom eRouting definitions in eRouting Setup.
Appointment and patient information display at the top. Actions to take during the appointment display as a checklist. Tap an item to go to the appropriate screen, or tap the checkmark to mark it as completed.
When going through actions (e.g., charting, treatment planning, etc.), use the Patient Menu to quickly return to the eRouting checklist.