In the Main Menu, click Setup, Family/Insurance, Clearinghouses. Double-click on EdsMedical.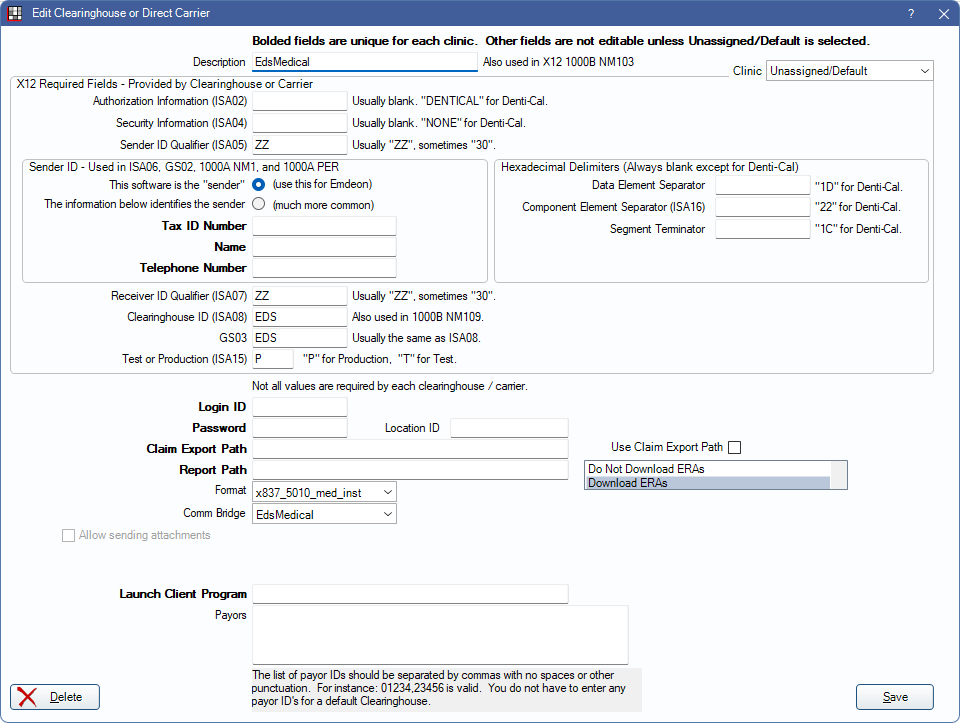 EDS Medical is an e-claims clearinghouse that offers medical claims. Users must also be using EDS Dental in order to use this clearinghouse.
Enter the following details when enabling EDS Medical:
Login ID: Supplied by EDS Medical.
Password: Your EDS Medical password.
Comm Bridge: Set to EdsMedical if not done already.