Mobile Web Setup
The Mobile Web requires some setup before use. Please update to the most current stable version. Depending on the complexity of your network, you may need an IT professional to help you.

To set up the mobile web:
Contact Open Dental to enable the mobile web.
Set up the eConnector (shared by all eServices and only needs to be done once).
Set up the Hosted URL: In the main menu, click eServices, Mobile Web.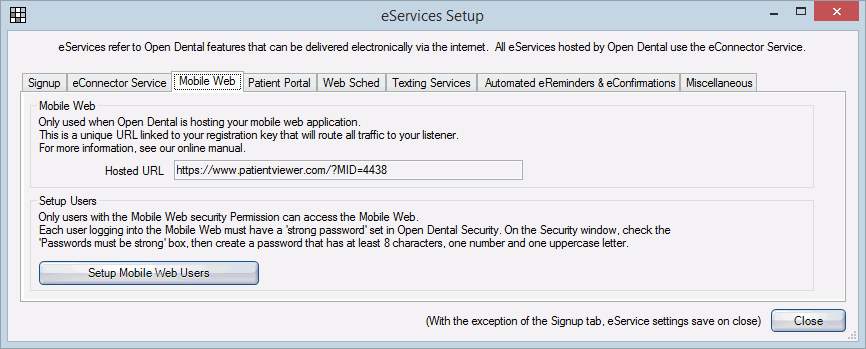 Click Get URL to retrieve a URL linked to your Open Dental registration key. This will be the URL you use to access your mobile web.
The user logging into the Mobile Web must have a 'strong password' set in Open Dental Security. On the Security window, check the 'Passwords must be strong' box, then create a password that has at least 8 characters, one number and one uppercase letter. See Security: Users, Usernames, and Passwords.
See Using the Mobile Web.